Lungo local tour Ethiopia
Summary: northern historical attraction
Duration: 8 days 7 night
Day 1 Activity drive to Bahir Dar (550Km)
In the morning, together with lungo local tour Ethiopia, Drive to Bahir Dar via Debre Markos.

On the way visit the Debre Libanos monastery and the Portuguese Bridge, which is the first bridge in Ethiopia.

Continuing to Bahir Dar you will pass through the spectacular Blue Nile Gorge.

Overnight in Bahir Dar hotel or lodge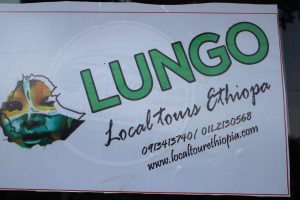 Day 2 Activity Tour around Bahir Dar
Together with lungo local tour Ethiopia In the morning take a boat trip on Lake Tana to visit the island monasteries there are 37 Islands that are scattered about the surface of Lake Tana, out of which some 20 shelter Churches and monasteries of immense historical and cultural interest, we will visit some of amazing monasteries.

In the afternoon drive to the Blue Nile Falls, it estimated to be between 37 and 45 meters high and it one of amazing waterfalls Ethiopia

On this night we will visit the traditional night life in the town.

Overnight hotel in Bahir Dar or lodge
Day 3 Activity Drive to Gondar (175Km)
After breakfast together with lungo drive to Gonder; is founded by Emperor Fasilidas around 1635. It is famous for its many medieval castles, (constructed in the European middle age architectural style), and the design and decoration of its churches, we will visit the Emperor Fasilidas castles and also visit Debre Berhan Selassie church , in particular, represents a masterpiece of the Gondarene School of art. This finest Gondarene church was built during the reign of Emperor Iyasu ( 1682-1706), and was never destroyed.

Overnight Hotel in Gondar or lodge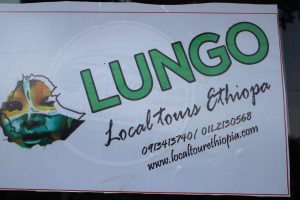 Day 4 Activity drive to Semine Mountains back to Gondar (330Km)
After breakfast together with lungo drive to Semine Mountains National park, on this day we can visit the most amazing scenery s in the country

After the visit of Semine Mountains back to Gondar via Debark

Overnight Hotel in Gondar or lodge
Day 5 Activity drive to Lalibela (360Km)
After breakfast drive to Lalibela via Addis Zemen, Debre Tabor and Gashena

On the way we will enjoy the beautiful countryside view.

Overnight Hotel in Lalibela or lodge
Day 6 Activity Tour Around Lalibela
After breakfast hiking to Asheten Mariam monastery we will visit the monastery and enjoy the great view.

In the afternoon visit the rock-hewn churches of King Lalibela there are no less than 1000 churches in the Lasta Region of Lalibela alone, Lalibela, previously known as Roha these eleven churches are brilliant feats of engineering and architecture and are often referred to as the "Eighth wonder of the world" so we will visit some of the rock-hewn churches, Bete Giorgis, Bete Medhane Alem and others.

Overnight Hotel in Lalibela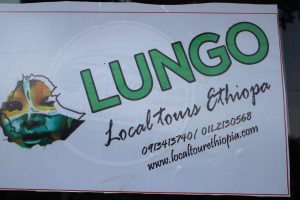 Day 7 Activity Drive to Kombolcha (325Km) or you can take a flight it depends of client interest.
After breakfast together with lungo start driving to Kombolcha via Kobo, Hayk, and Dessie and just enjoying the scenery.

Overnight Hotel In Kombolcha
Day 8 Activity Drive to Addis Ababa (365Km)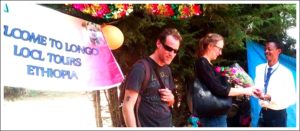 We suggest a walking tour if you are interested in social life, living conditions, problems, development projects, politics and the many an told stories of the tribal people. That would allow you time to visit with families and observe their daily- life activities. It is good way to experience real life in Ethiopia.
The above itineray is an ideal normal touristic tout. But there will be many more things to do and place to visit. We prefer not to list them all here. That way we can keep your interests and desires as the focal point for the final itinerary. Possibly, the unwritten part of our trip will be the best part of all.
Walk in step with lungo
People to meet
Views to gaze
Stories to hear
Culture to attend and life to experience
My name is lungo (afework bezabhi)
For the above tour price detail:-
Contact lungo right now
AFEWORK BEZABHI (LUNGO)
Web: – www.localtourethiopia.com
e-mail:-lungo.adiss@gmail.com
Skype:-lungo local tour Ethiopia
WATS up:-lungo local tour Ethiopia
Mable: (+251913413740
Face book, linkidin, flikir, youtube, google+Twitter:-lungo local tour Ethiopia
A380 TOUR OPERATOR AND LOCAL GUIDE
Tour Operations Head:-lungo local tour Ethiopia & Tours Services Plc. (founded by Netherlands and run by Lungo from Addis Ababa, Ethiopia)   Bole Road Kirkos Sub city, Kebele 01/18, House No 198
AFEWORK BEZABHI (LUNGO) Based on Omo valley & Addis Ababa, ETHIOPIA