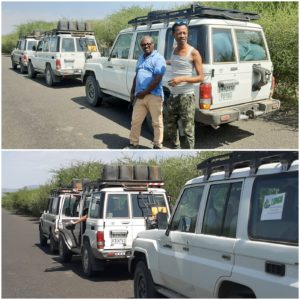 Lungo Local Tour Ethiopia tries to do the best it can for all of its clients.  We use a variety of tour operators, freelance local guides and licensed drivers from all over Ethiopia to help make your time here well spent. Below, you can read what our clients have said about us.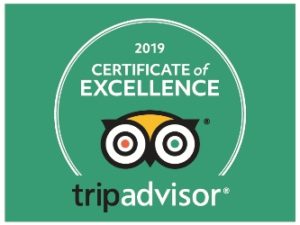 Name: Vladimir
Nationality: Serbia
Duration: April, 2019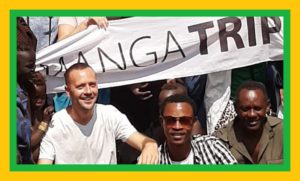 "Nice Tour"
It was nice to be part of the tour of the Southern nations and tribes of Omo valley. We had very nice experience and educated guide.

Name: Nimanja Matic
Nationality: Serbia
Duration: April 2020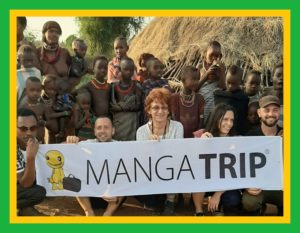 "Amazing experience"
I did with Lungo a 3 day trip to visit the Omo valley and the trip was organized really good. For anyone who is plans to visit these area I highly recommend this agency.

Name Nevena Janjic
Nationality : Serbia
Duration: march 2020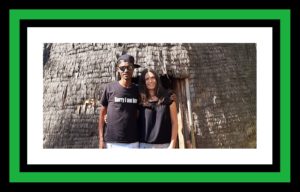 "3-day tour in Omo valley"
Lungo was our guide on 3-day tour in Omo valley. He was very informative and friendly throughout the trip. He helped us to get know better everyday life, customs and history of 7 different Omo tribes. During long rides between tribes he entertained us with various jokes and quizzes. We recommend Lungo to be your guide on your next trip to Omo valley.

Name: Linda Vincent
Nationality: England
Duration: February, 2020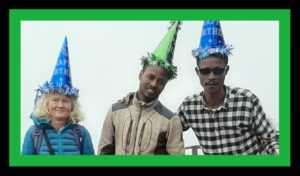 "Lower OMO Valley Tour" At the beginning of February I did a 9 day tour of the Lower Omo Valley which was totally fascinating. My guide was Lungo Kebede and my driver/guide Tesvaye Zewdie. They made a great team and I learnt so much from both of them. Lungo is from one of the tribes in the south so he had very good knowledge of the different tribes and the whole area. Tesvaye is from Addis Ababa so brought a bigger picture to that area and Ethiopia as a whole. They were both very friendly and informative and took very good care of me – even buying candles and hats for my birthday out there! Lungo made all the arrangements and took into account the things I had requested to do. They were both amenable to changing the itinerary a little part way through when I realised I wanted to do some things in a different way.

I would advise staying in villages overnight where possible to get a more in depth experience of the people and their way of life. My favourite places were the markets (of which there were many!) as I would experience the tribal people having a good time with their friends and also see all the produce that they took to market. We travelled in a very comfortable four wheel drive with plenty of space. I chose the mid price range option for hotels and they were all absolutely fine and very varied in their locations.

Name: Rain Esler
Nationality: Estonian
Duration: January, 2020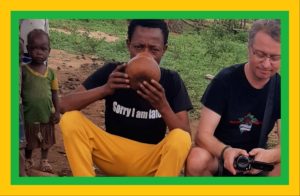 "Lungo Beats Other Tour Organiizers Both In Quality And Price" I put together an extremely intense 12 days private itinerary and posted it to a dozen of leading Ethipoian tour managers. Lungo's web and approach was somehow different from a very first moment – relaxed and mindful; intuitively he was immediately my preference but I put him into tough competition with all other local tour organizers. Most other tour managers just said my itinerary is too fast and it is just not possible to be covered in 12 days; others priced it death-expensive. Lungo's budget had flexibility to choose more or less expensive accommodations for my own financial possibilities.

I asked everything covered: all transport, all hotel nights, all meals, all inclusive. Lungo not only schedule my super-fast trip better than others; he also priced it 20% cheaper than his closest competition. It made me a little worried that can he deliver all his promises or he will start cutting corners when I'll arrive. It turned out perfect and all my fears were baseless.

All accommodation precisely as in agreed itinerary; cars spacious and with good drivers; all meals in best restaurants where foreign tourists and local expats eat, etc. I could see and experience everything that was initially planned and much more; Lungo sensed fast what I'm after and proposed additional things to see and do on the go. Actually these small out-of-the-agenda activities were the top highlights of the full journey.

One more thing: i happened to see also other tour managers with their quests in tourist catering places and at tourist landmarks. They were mostly wheeler-dealer type of big city playboys when Lungo represented best of the common people. He has had childhood in a tribe himself. That explains a lot why he is trying harder and is much more reasonable than other tour managers around him; dedicated customer service has made this Hamer boy a caring Addis Ababa small business owner and tour manager. When you go to Ethiopia just do it with Lungo Local Tour!

Name: kaspar
Nationality: Estonian
Duration: January 2020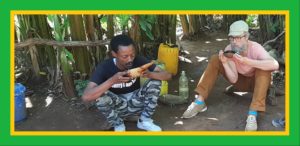 "Ethiopia Up-Close And Personal " Our plan was to cram as much of Ethiopia into our two-week trip as possible. We drafted a super-intense itinerary in Excel and Lungo made it all happen :). Not only did he take care of all arrangements, he also joined us for the entire trip and made sure we experienced everything and never lacked anything. We drank tella with peasants on the field, baked injera behind a random roadside hut and sipped poor mans coffee under a moringa tree … and all this on top of our visits to various Omo valley tribal villages! Our experience was far beyond an excellent culture safari. I recommend Lungo to everyone who values authenticity and is not intimidated by undiluted Africa.

Name: Hannes Tarn
Nationality: Estonian
Duration: January 2020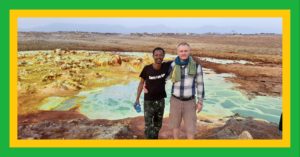 "Hands on guide and good personal experience" We were happy with the guide joining us to the trip, brought along good explanations about culture, surroundings and allowed for many road stops and interactions with local people. Lungo Tours guide was well perceived in tribes as well as in management issues with hotels etc. All good.

Name: Delip Meneesha
Nationality: India
Duration: November, 2019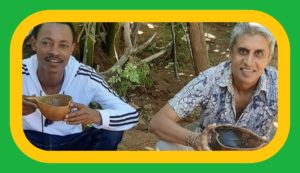 "OMO valley tribe 3 days, 2 night tour" We(2 Indian nationals, M+F) planned our Omo valley tribes tour as part of our 14 day Ethiopia tour in Nov 2019. After discussing with various agencies we settled for Lungo Local Tour Africa for Omo because they were most responsive to our concerns(limited time and budget and lots to see). Lungo had promised us(and as we read on the reviews on the net) a more hands on, away from the tourist circuit visit to the tribes. We visited the Ari, Karo, Mursi, Dasanech and Hamar villages(tribes). We interacted with the tribes, visited their huts, had coffee(drink for guests)with them and of course visited the markets(whenever we encountered them).

The drives were long but Lungo made sure we were comfortable always(buying packed lunch and had enough bottled drinking water without our requesting it). The SUV arrived always on time in the morning 7am(incl airport pick up) and only after we had seen all to our satisfaction drop us back to our lodging(btw 5-6pm). Both Lungo and the driver spoke good english and were very friendly. Lungo made sure that we ate and drank with the locals(special request from us) to get an authentic experience. We had such a good time that we definitely plan to return for a much longer and more in depth tour of the tribes(1-2 weeks).

The tour package was all inclusive lodging, boarding, travel, food, water, guide(+armed escort when required). Thanks Lungo and see you soon again.

Name: Eli Gavra
Nationality: Israel
Duration: November 2019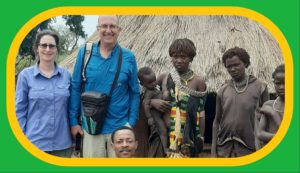 "Amazing Ethiopia" We just came back from a 15 days trip in amazing Ethiopia organized by Lungo Local Tour. We did the Northern circle and the South/Omo Valley. A great experience and a very well organized tour by Lungo. We felt very comfortable with him at all time and he adapted the plan per our interest. We really appreciate that Lungo took us to meet local people and experience their daily life and made it a bit more unique and authentic experience. As an example, in the Karo village we were the only people to walk through the village, sit down to drink coffee with the locals and whiteness a family moaning their loss while other tourists rushed to take the tribe pictures and were out on their way to the next tribe. Another example was to stop in few villages, get into their local homes and sit together while they were drinking their local drink (We didn't dare to taste it…:-) and gossip about their lives with Lungo's translating for us.

The drivers Lungo used were absolutely amazing and professional (one of them was a Liverpool fan which made it more special for me). After driving in Ethiopia you can understand how intense job it is and appreciate their skills. Lungo is using local guides in every place which is excellent as they supposed to know their locality, culture, history and life better. Most of the guides were very knowledgeable and interesting.

Name: Marleen Poppe
Nationality: Netherlands
Duration: September 2019

"Good drivers, good guides"
The drivers of Lungo Local Tour brought us out to really beautifull places. They are not just drivers, but also very good guides! They told us interesting things about the nature and culture and they were very happy to answer our questions about Ethiopia.

Name: Carmen Toth
Nationality: England
Duration: August, 2019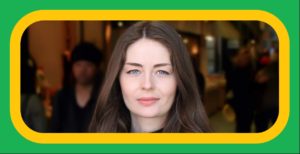 "Perfectly Planned Trip" This review is a bit overdue: we traveled to Ethiopia more than a year ago, but I've only joined TripAdvisor now. Lungo offered such a great service that I wanted to give him credit for it. He organized a private tour from Addis to Bahir Dar, Lalibela, Axum, Mekele (incl. Danakil Depression). We didn't have to take care of transportation (he always had people picking us up/dropping us off from the airport) and hotels (were really good).

In every place a local guide picked us up from the hotel. The guides were very knowledgeable and showed us not only the popular sights, but also how the locals live and where the best places to eat are. We had a fantastic time and would definitely recommend Lungo's service

Name: CHAUVIN Frederique.
Nationality: FRANCE
Duration: July 2019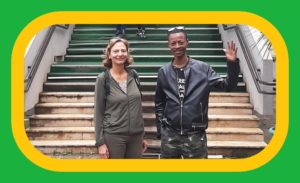 "Beautiful Discovery of Ethiopia (debre Libanos Monastory, Jemma River Gorge, Lalibela and Addis Ababa with Lungo Tour"
Day at Monastory of Debre Libanos , Jemma River Gorge and visit of a local family: Lungo was an excellent guide and adapted the programm to what I like : meeting local people, choice of a local restaurant. very interesting day and excellent introduction to Ethiopian way of life.

Then Lungo organized 2 full days at Lalibela . the site is inspiring and the programm put in place by Lungo was taking good advantage of the time : the churches, trip to the surrounding mountain by tuk tuk. Knowledgable guide there .

I ended up my Ethiopian stay with a visit of Addis Abeba with Henos , an excellent guide. I really loved the visit of the Mercato to discover the local vibrant life , the visit of the national museum with Lucy and the Mukush art gallery (that was a wish I asked for and this was added to my day of visit before going to the airport. Organization was perfect and very flexible

Name: Jaroslav Bratislava
Nationality: Slovakia
Duration: May, 2019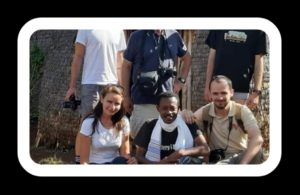 "Once in a lifetime experience"
Spending our adventure holiday in Ethiopia with Lungo was an amazing experience. Lungo is an incredible person, who always goes the extra mile to make your trip unforgettable. Everything what we planned to see, was perfectly organized. We visited all highlights of of Ethiopia, historical cities in the north, unique Tigray Churches, breathtaking Danakil Depression as well as tribes in Omo valley, where we were lucky to witness the bull jumping ceremony. If you ever chose to visit Ethiopia, do not hesitate to travel with Lungo. THANK YOU

Name: Francisco Jesus Acedo
Nationality: Spain
Duration: April, 2019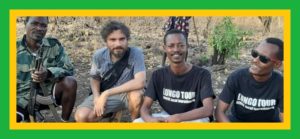 "A real contact with the tribes of the Omo Valley"
It was a great experience to travel with lungo. I was looking for a real contact with the tribes of the Omo Valley and with lungo I could get it, away from tourist routes. He is very serious and professional. I recommend Lungo without a doubt!

Name: Dianne Wielink
Nationality: Netherland
Duration: March 2019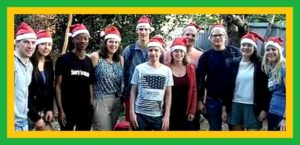 "I can really recommend Lungo"
We were traveling with a group of young people through the south of Ethiopia. Lungo joined us for 1,5 week, together with one of his drivers. We loved Lungo and we loved the driver. They listened to what we wanted. Although it was a bit different from 'normal' tourists, for example camping in the wild. Lungo helped us to make the (budget) trip we wanted, with a lot of contact with the local people. Like sleeping at his familys houses. I can recommend everyone to use Lungo's Tour Company.

February 2019
"Very nice trip and lungo was very helpfull"
it was a great trip Lungo knows where to go and is very helpful. he is also able to adept to different situations.

Name: Joshua Burgess
Nationality: Australia
Duration: February 2019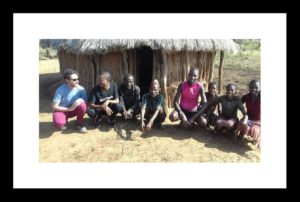 "Incredible trip with amazing hosts!"
I had such an incredible trip with Lungo. I started planning my trip months in advance of arrival, and with Lungo planned a 7 day trip to the Omo Valley. I was travelling solo and over this time he responded to all of my emails(and there were a few..) promptly and with lots of information to help me make decisions.

I had long dreamt of going to the Omo Valley and really wanted to go there with a company that was really respectful, and one that contributes to the area in a positive way. This is that company! Lungo is from the area and has relationships that he has built up over many years with people all through the Omo Valley (and the rest of Ethiopia). We were able to stop in villages and be welcomed into peoples houses in a way that was genuine and respectful. I felt really privileged to be there. I was lucky enough to stay overnight in a Dassanech village which was absolutely amazing.

Lungo has incredible knowledge about the area, and uses local guides as well which I loved. Everybody that he works with and I was introduced to through him were incredibly genuine.

I travel mostly independently and not on tours, but there were so many times on this trip where I just felt so lucky to be doing this tour with them. I was able to have experiences and insights that I never would have had on my own. The driver who I spent the week with along with Lungo was amazing. Literally one of the nicest guys I've ever met. With the 2 of them I had so many unforgettable experiences that I will treasure for the rest of my life. I can't recommend them enough!

Name: Tiegan Dixon
Nationality: UK
Duration: February 2019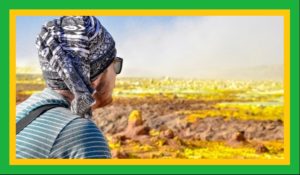 "Absolutely Amazing!"
We can't recommend Lungo Tours enough!

We created our own 10 day itinerary; Lungo helped us refine it by giving us advice and making suggestions. He wanted to know what level of hotel we would be comfortable with and quoted us appropriately. His quote for the trip was very reasonable – we'd looked at several tour operators over the course of a couple of months before deciding on going with Lungo.

Henos and Ziad were our tour guides. A nicer pair you cannot find. They did everything they could to make our trip memorable and comfortable. Ziad even stopped the car at one point to clean the windscreen as it had gotten dirty from dust and bugs; he knew I was taking a lot of photos during the drive. We were told they would stop whenever we needed if we wanted to take photos. They were always on time, always friendly and made our trip all the more special.
Ethiopia is a great place to visit! Hopefully some of my photos are proof of that. And to Lungo Tours and our guides, a HUGE thank you!

Name: Marie jeannen
Nationality: France
Duration: February 2019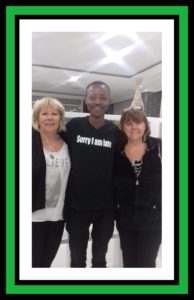 'Extraordinaire voyage!!"
J'ai visité l'ethiopie avec une amie durant 3 semaines. Nous avions choisi LUNGO Tours.
Nous n'avons absolument pas regretté notre choix!
Nous sommes allées au sud, voir les tribues
quel bonheur d'avoir eu Lungo comme guide, il a ete a notre écoute, grâce à lui nous avons fait un voyage extraordinaire, très bien organisé, nous avons vu tout ce que nous espérions, et même encore plus.
Lungo est très attentif à nos souhaits et très professionnel. Le chauffeur que nous avons eu était exceptionnel, très gentil, sympathique, et extrêmement prudent, nous étions vraiment en toute confiance, malgré des routes souvent caothiques.
Très très beau voyage grâce à Lungo.
Martine

Translation
"Extraordinary journey!!"
I visited Ethiopia with a friend for 3 weeks. We chose LUNGO Tours. We absolutely did not regret our choice! We went south, see the tribes what a joy to have had Lungo as a guide, he was there to listen, thanks to him we had an extraordinary trip, very well organized, we saw everything we hoped for, and even more. Lungo is very attentive to our wishes and very professional. The driver we had was exceptional, very kind, friendly, and extremely careful, we were really confident, despite often caothic roads. Very very nice trip thanks to Lungo. Martine

Name: Sharon Resnick Haines
Nationality: U.S.A
Duration: January, 2019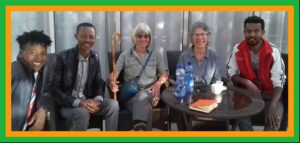 "To Hang Out with Lungo Is A Great Way to Get to Know Ethiopia"
You call the shots if you travel with Lungo Local Tour Ethiopia. Whether you want to stay in luxury rooms or camp in a tent; ride in a private van with your own driver and guide; travel in a modern big bus or a crammed mini-bus with or without a guide; take the train, fly, bike or trek, Lungo can arrange it. And, he is quick to answer all the questions you email him.

Lungo doesn't like the idea of tourists to his country being locked into a predetermined schedule. He prefers to design and arrange tours that give each individual, couple or group what they want. And, if you don't know exactly what you want, he or one of his trusted, capable and kind-hearted local guides in communities throughout the country can make suggestions and changes on the go.

Initially, my friend and I requested that we wanted to stay in basic or mid-level rooms; use public ground transportation and fly only if we absolutely had to. The idea being that that was the best way to see the country and also to meet local people—the two main reasons we travel.

Up until the day we departed we had the option of taking the bus or riding in a van for the ground portion of our 15-day tour. But as Lungo put it to us when we met him in Addis Ababa the night before we left: "It would be easy and less expensive for me if we take a public bus to Bahir Dar" (at least a 12-hour-drive), but it would probably be better for you if we go in the van."

Oh, we were so glad we decided to use the van for the first seven days of our travels. Not only did we have the honor of meeting Endalk, who has to be one of the best drivers ever. And believe me, you want an excellent driver to avoid the hundreds of animals (cattle, goat, sheep, camels); all the people, as it seems everyone in Ethiopia walks in the road, even when there are sidewalks; the many carts pulled by donkeys or mules; the continuous abrupt breaks in the asphalt; the deep potholes and even once the federal police forcing us to stop to demand drinking water on a horrendous curve with a huge drop off on one side. It is always preferable not to drive after dark, but twice we had to and once even in the rain. But, with ever-vigilant Endalk at the wheel, it was doable.

He had one of the best ways I have ever seen of dealing with an angry child, who was giving us the finger and pretending like he was shooting us as we waited for gas from a five-gallon can to be poured into the van. Endalk picked him up and tickled him—the young boy became all smiles. Ah, if our world politicians would only deal with defiance so astutely.

During the long drives, we practiced our daily Amharic expressions and tried to come up with answers to the many puns that Lungo posed to us. We learned how to eat injera and became great fans of cold Habesha and St George beer. And, of course, had our many questions about everything we saw and experienced answered. It was a great introduction to Ethiopia.

We learned about the welcoming grass spread on the floors of restaurants and that many guests leave food on their plates in restaurants because it is given to the poor. Sad to say, but a few hotels actually sell it to them.

We also experienced what is commonly known as TIA (This is Africa). Twice rooms reserved weeks ago weren't available; ATMs often didn't work requiring you to traipse from one to the other; gasoline stations sometimes didn't have gas and electricity would suddenly desist, but almost always came back on quickly. Having a local guide made no matter what happened easy enough to deal with.

For me, the most helpful part of traveling with Lungo is that he introduced us to local people and he instructed us in the cultural ways of Ethiopians. He told us not to be upset if people asked us for things without saying "please" or "thank you" because that is just the way it is done there. He said the hardest thing for him to learn when he first started to guide was not to reach over and take food off his client's plate. The sharing of food is a major part of Ethiopian life. We learned to always offer food to everyone around us whether on a train, bus or in a restaurant.

Due to the long distances and difficult terrain—so many mountains, so many hair-pin curves, so many rocks or boulders in the road, so many non-paved roads—it was agreed early on that we would fly between Axum and Lalibela, Lalibela and Addis and from Dire Dawa back to Addis. In case you don't know, Ethiopian Airlines gives huge discounts on domestic flights if you fly into Ethiopia on one of their flights.

Lungo accompanied us on our travels the first seven days, with the exception of our three-day/two-night trek in the Simien Mountain National Park, but always he employed local guides to accompany us in the communities or to local attractions. He does this not only because he believes local guides know more about their communities than he does, but also because he believes strongly in spreading the money around. He hasn't forgotten what it is like to grow up on the streets, where he spent seven years from the age of 12.

It took us awhile to learn that even when he wasn't with us, he was constantly calling the local guide to check on our status and to make sure that everything was okay. His concern for us didn't even stop after our tour was over. Two days before we left Ethiopia to return to the USA, he rode a mini-bus for three hours from Addis to a lodge we were staying at in eastern Ethiopia just to accompany us back to the city, because he had heard there were demonstrations in the area and wanted to make sure that we were safe. We were so surprised and happy to see him again that we celebrated with wine and dinner.

On Lake Tana—the headwaters of the Blue Nile—our guide Goshu took us to his family home for injera, roasted corn, homemade beer and areki— fermented alcohol that packs a wallop. His mother had ridden in on the boat with us with her new kitten, which had been tethered outside and becoming acquainted with three roosters. A nice diversion from busy Addis and one that Lungo said was a surprise even to him, as such a home visit isn't typically part of the schedule. To us, it was the first example of the great guides that Lungo employed everywhere we went.

In the Simien Mountains Lungo arranged for an armed guard (mandatory in the park—for bandits, not for animals), a guide, a cook and two mule handlers to carry all the gear. The views were stupendous, the Gelado baboons many and the food excellent. The altitude (up to 12,000 feet where we hiked) and the steep grades made it not the easiest hike in the world, but we had the time and the mind to do it. At the end of the hike, Endalk was there to meet us with the van. After dropping the crew off in Debark, we headed to Axum—the Queen of Sheba's old stomping grounds. And, the first of our many bajaj (called a tuk tuk in India) rides.

In Axum, Lungo and Endalk left us for their three-day drive back to Addis and we flew to Lalibela where Kanu, one of the most intelligent, philosophical and helpful people I have ever encountered, met us at the airport. He and Moges were our faithful companions for the next three days. They lined us up with mules for a trek up the mountain and arranged for Abay to guide us through the wondrous, essentially underground rock-carved churches that attract people to Lalibela from around the world. But mostly, we just enjoyed talking and walking or driving about with Kanu and Moges. Our van driver said we "should live long lives because we laughed so much."

One of the most interesting things that we learned was that Lalibela had asked the Chinese, who were there building the highway as part of their One Belt, One Road infrastructure program, to leave because of the poor quality of their work and because they were eating their dogs. Everywhere, equipment, culverts and other materials remained behind.

From Lalibela, we flew back to Addis where Lungo and Endalk again met us. Lungo took us everywhere we wanted to go the next day—a good introduction to negotiating and riding in mini-buses. You just have to know which street to be on and then recognize the name of the destination that is called out and hope there is room for you. If you have luggage, it goes on top and if you are a "farengi" (foreigner) you almost always have to pay a little extra for that. On longer runs to other towns, you hope the mini-bus is almost full when you get on, otherwise you have to wait for it to fill up. The longest we waited was an hour and a half, but our guide in Harar had to wait four hours for a bus back to Addis.

Then next day we were off to Harar. Endalk dropped us off at the new train station that is way out of town for our seven-hour ride to Dire Dawa. The new Chinese-built train, which made its first run this January from Addis to Djibouti, was supposed to take only three hours to get to Dire Dawa, but many animals were killed on the tracks at the fast speed. Each time an animal was hit, the train would stop and the crew would have to negotiate with the animal's owner as to the price to be paid for compensation. Hence, the train goes much slower now.

By the end of the train ride, we had made the acquaintance and shared food with everyone around us. The love of children was obvious. We had to ask which child belonged to whom because everyone was conversing, holding and playing with the assorted children even though they had been strangers when the trip started.

In Dire Dawa, Joseph, another of Lungo's cohorts, met us at the train station and then off we went in a mini-van up and up a narrow, mountainous road to Harar. We saw a truck on top of a house on the side of the road on the way there and a crushed mini-bus a mile before the truck on the way back. Stark reminders of what can go wrong.

In Harar, Joseph's friend and fellow guide, Naod, joined us and then off we went doing what we loved to do—wandering, asking questions, drinking ginger tea to quell our colds, drinking beer and honey wine to refresh our souls and enjoying the unusual sights, sounds and smells. The colorful abayas of the local Muslim women were astounding. The "tibs" and bone broth soup at the bamboo-constructed cultural clubs were excellent.

And, then it was the flight back to Addis, where again Endalk met us with the three-shoulder bump greeting common when you haven't seen a friend for awhile. Our tour was over and poor Lungo had bad news—his website had disappeared. After much research it was determined that it was due to major technical upgrades and because a friend in the Netherlands had set up the website for him, he doesn't know how to remedy the problem quickly. So until his website is back up, the best way to contact him is via email: lungo.adiss@gmail.com or by phone: +251913413740

I cannot recommend Lungo highly enough. He is resourceful, funny, and will work diligently to make sure your time in Ethiopia is well-spent.

Name: Debra Schnabel
Nationality: U.S.A
Duration: January, 2019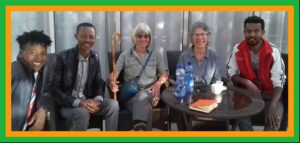 "Accommodating, Insightful, Gracious and FUN!"
I challenge any traveler to find a tour operator and guide more accommodating, insightful, gracious and fun than Lungo. My friend an I spent 2 weeks with Lungo in a combination of private car, trekking, air and train traveling around Ethiopia. My friend arranged everything over the internet with Lungo. I have no complaints.

We met Lungo and his remarkable driver, Endulk (wearing t-shirts "Sorry I'm late," though they never were), the evening before we set out in a sparkling clean van from Addis Ababa to BaharDar, Blue Nile Falls, Axum and Lalibela. Lungo anticipated our every need. This proved to be good for us, as two somewhat older women who see ourselves as somewhat younger, needed mules on that trek!

I believe that my experience of Ethiopia was most intimate because of Lungo and his network of local guides; he invited us into his world and offered us his knowledge, his experiences, his friendships and connection to all things Ethiopian. I saw (and ate) everything I wanted and learned more than I imagined. I recall every day with delight.

Name: Suwimon
Nationality: Thailand
Duration: December, 2018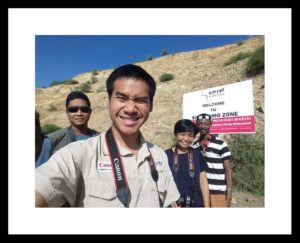 "Great trip to new your trip"
it's was a great experience for me and my team to be there with Lungo Tour. The Spacial tour to the real local in Ethiopia especially in Omo valley.If you looking for new experience in new place expectation and always make you smile even we face with the big problems 🙂 Lungo can do that . If you are the documentarian or storyteller ,Lungo also serve you ,too. Let 's go !!! with Lungo

Name: Graceeush
Nationality: Tanzania
Duration: October  2019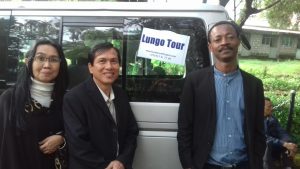 "Great Experience"
Addis Ababa One Day Tour with Lungo! My husband and I recently stopped over in Addis Ababa on our way back to Kuala Lumpur, Malaysia. We decided to use the layover time to visit the city of Addis Ababa. Lungo had been a great guide, very knowledgeable and brought us to as many places as possible in order to maximize our day trip. He also tried his best to accommodate our request . He is very helpful and friendly. He even helped me to bargain for a good price for a souvenir ( Ethiopia's national dress) bought for my daughter. I would highly recommend Lungo to anyone wants to have a great experience in Ethiopia!

Name: Karine Lacombe
Nationality: France
Duration: September, 2018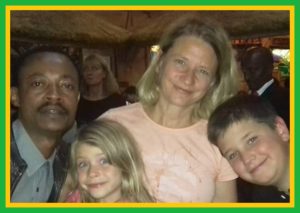 "Great experience in Southern Ethiopia, perfectly organized by Lungo !"
Our 17 day-tour of South Ehtiopia will stay as one of our favorite trip ever. I travelled with my two 5 and 12 year old kids from Addis Abeba down to the tribes close to the Kenyan border and end at Awash National Park for a relaxing two day stay. Lungo organized the car, the driver/guide who was amazing, and checked the hotels with nice suggestions for restaurants. Everything has gone very smoothly. One road was closed due to political troubles, the driver found an alternate road and we were very safe and well looked after. Great Experience !

Name: Maria Gillin
Nationality: U.S.A
Duration: August 2018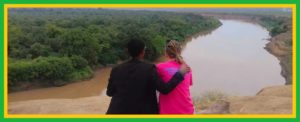 "Omg Valley Trip"
I went with Lungo to the Omo Valley in Southern Ethiopia to visit the tribal area of the country. My trip started in Addis Ababa (via a private car) and drove south from there. I spent 7 days touring with a private car and a very knowledgable guide (Lungo) the whole time. Within the villages, we picked up local guides to give more information and perspective about the cultures. We drove first to Arba Minch and then stayed the night in Dorze. The next day we continued on to Jinka. After two nights in Jinka, we spent the next two nights in Turmi village. Then one night back in Arba Minch before returning to Addis Ababa. (I was on a time constraint. If I wasn't, I would recommend spending more time.) Along the way we saw and interacted with many tribes including Gurage, Bena, Konso, Aribore, Hamer, Karo, and Mursi. I probably forgot some because we saw so much. With the tribes we had coffee and an opportunity to interact with some families. I also got to see a Hamer bull jumping ceremony. One of the things I liked a lot about my experience was getting to see the tribes as people; seeing how they really live and interact. I felt welcome the whole time. Part of this was connected to Lungo's own connection growing up in the area. The best part about this experience was how much the driver and guide were willing to cater to what I wanted. Any time that I wanted to see something it was on the itinerary and if there was something I didn't like, it was immediately off. I've never had a guide be so responsive to my interests before. If you're going to the Omo Valley, my number one recommendation is bringing a power bank for your phone. Between all the photos I took (and occasional strange hotel outlets) I found that I constantly was charging my phone. You also definitely need to wear sneakers because a lot of walking is expected.

Name: Tiamo Lapinjarvi,
Nationality: Germany
Duration: August, 2018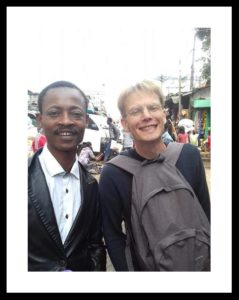 "Mercato one day tour"
Lungo was a great guide in the chaos of Mercato. Great company and very useful lokal knowledge about prices etc.

Thank's to Lungo and our both drivers we had the best trip we could have in Ethiopia. He couldn't have pict better en nicer drivers for us. It's a beautifull country, and interesting culturs. And I would recomment Lungo tours to everybody. He gave us the chance to see a glimpse of how people live. I will remember this trip for a very long time. Good times. Thanks Lungo, Mëhãmmed and Abebe for your kindness, your guidance and everything else.

Meta from the Netherlands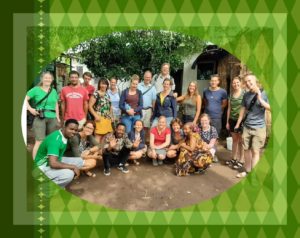 Thank you for the wonderful journey through Ethiopia (from 24 July to 1 August)! I look back with pleasure on this unforgettable journey. We have seen so much. I liked  the Omo Valley, it's very special, a really nice experience. Very nice that we were invited to drink coffee with your mother. Thanks a lot! We had two nice drivers: Abebe and Mehammed. It was fun with them! Thank you for everything and all the best!

Vriendelijke groeten, Coby Koudstaal
Name: Wim Remmelzwaal

Coming in Addis by train at night, but (yes!) the two buses were there to bring us to the hotel. Next morning we spend a lot of time in the supermarket. The drivers had to wait… and remained calm, patient and helpfull. Far too late we left Addis, meaning they had to drive a very long day all way down to Arba Minch, coming there far too late again. But they did. And so they did all days – lucky not all days were too long, Mëhãmmed Yãs made jokes, talked a lot with us (he is able to speak English well), participated in a very kind and nice way – he was one of our group. I was on the back seat in the bus of Mëhãmmed all the time, because I needed the leg space and could sit well only at that particular seat. Road conditions made it impossible to conversate and I was shaking all the way. But right, that's the price of being too tall and nevertheless willing to visit Ethiopia. The other driver, Ababa, was a very helpfull and nice man, a good driver. As said, I was always in the bus with Mëhãmmed, so I can't tell you more about him. He kept more distance and remained 'the bus driver', working for us – but also this was very okay. So to me it felt as father Ababa and brother Mëhãmmed, guiding us through Southern Ethiopia. I enjoyed the visit to the tribes, although I also feel a bit of shame for making those people some kind of 'attraction'. But we saw very unique things and I will remember this for a lifetime. Glad to see some nature also – I would have seen more of that. But the theme of this holiday was the tribes and we had a very long way to drive. So there was not so much time left for nature. It had been better to fly to Addis in stead of visiting Djibouti first, giving us 2 days more time in Ethiopia, to travel a bit more relaxed. But that's not your mistake, it's the way Avanta / Jan Troost planned it. Nice to have the tea ceremony with your mother, Lungo! Thanks for adding that. Bring my warm greetings to her when you visit her again! Also great to visit Dutch people in Debre Zeit, to hear about the way they live in Ethiopia and what they are doing. It was a good last-minute-extra in the itinerary. Dropped at the airport in time. Some stuff could be stored at your office for Avanta, great! You and your people did a great job, Lungo! Greetings,

66 Ineke Straver

Thanks tou you it has become an unforgettable journey! Your description with top ten things you need to know was clearly and clearly defined. We had a great time with Mohammed and Ababa. It was great that Mohammed fully joined. He brought atmosphere, told us a lot about the customs of the country Ethiopia He learned a little of the Dutch language. Ababa is a calm driver.  Very nice. It was also nice that he gave signals with hazard lights at details on the road. He is a modest man. It was a shame that we could not longer speak in english with him. Mohammed`s bus was slightly better and more spacious than the bus of Ababa. Ababa and Mohammed complemented each other. Thanks to their presence we felt safe and we came closer to the Ethiopian population. Lungo you can be proud of your country. What a natural beauty and what a warm people we have meet! I also think about your family. Thank you for the invitation, very special to be able to experience the coffee ceremony with your family. A particularly beautiful journey with many impressions. God bless you privately and in your work!! Warm greetings from Ineke Straver Country: Netherlands City: Zeist

Name: Cepren Kookob
Nationality: Russia
Duration: may, 2018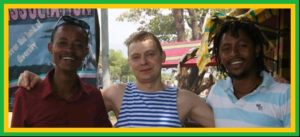 "Nechisar National park"
Посетил национальный парк "Nechisar National Park", пеший пятидневный маршрут маршрут был составлен мной, а организован Lungo. У меня был отличный проводник Fisherman и сотрудник парка. Остался очень довольный от общения и организации тура!
( I visited the Nechisar National Park, a five-day walking route was made by me and organized by Lungo. I had a great Fisherman guide and park employee. I was very pleased with the communication and organization of the tour! )

Name: Nathalie Guillerm
Nationality: Paris, France
Duration: May, 2018
"7 days Siemen Mountain Trek"
The first week of May, I did a 7 day trek in the Simien Mountains with Asre, a guide I was put in touch with by Lungo. It was a fantastic week – beautiful scenery and excellent organization. Our guide was exceptionally kind and caring and made this trek a particularly wonderful experience. The cook and assistant cook did an amazing job too. 
Lungo and his team welcomed me at Addis Airport and called a few times during the to check that everything was going well.

Name: Die H
Nationality: Vienna, Australia
Duration: May, 2018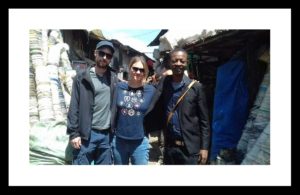 "Merkato in Addis with Lungo"
On our last adventure day of our trip to Ethiopia, we stayed in Addis to visit the Merkato, one of the biggest markets in Africa. It was a Saturday, so a quite busy day at the Merkato. Alex, our driver, picked us up at 9 a.m. together with Lungo, our guide for our Merkato day. Lungo, a very well informed and friendly man, offers day trips in Addis and functioned also as something like our "protector" at the busy Merkato. Of course, we as the obvious tourists, are an easy catch for marketers. So Lungo not only showed us around and explained everything, but also bargained for us in case we were interested in something. We bought a traditional Ethiopian coffee can and some smaller gifts for our families at home, we had coffee and tasted some Ethiopian cheese. The Merkato is a very lively place and huge. With Lungo (and Alex who from time to time joined us) it's impossible to get lost. The most interesting area on the Merkato for us was the recycling area where people use collected old things (old metal pieces, plastic cans, broken electronics etc.) to renew them or make something completely different out of it, ready to use again! We heard hammering and loud noises everywhere, but we could also see that a lot of creativity is happening in this area and were impressed by the handicraft skills of the people working there. After this last adventure, Alex and Lungo brought us back to our hotel and we had to say Good Bye after an intense and exciting time.

Name: Terje Gudmestad
Nationality: Norway
Duration: April, 2018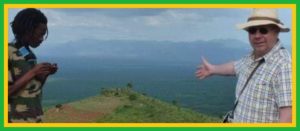 "My Solo Trip To Omo Valley & South With Lungo Tours"
Lungo and his driver Daniel Gebrewol made a fine team together, with these fine guys I hade a trip off a lifetime in south Ethiopia. You can trust these guys and they make you feel safe. Daniel is a trained fighter with make you feel safe. Lungo speak the local tribe language needed in Omo valley, he speaks to people to find out what is going on on tribe level, he hire local guides to find remote villages where there is tribes rituals worth seeing. I can highly recommend Lungo tours and will hire him again if I do a new Ethiopian tripp.

Name: Jack & Leona Anderson
Nationality: Houston, Texas
Duration: May, 2018

"A Tremendous Experience"
My wife and I (retired professionals) contacted Lungo Tours based on a short reference to him on a Trip advisor forum.  We also contacted about six other Ethiopian tour operators about doing a 10 day tour of the historical north of Ethiopia followed by a week cultural tour of the south. After about three weeks of emailing back and forth with all of them, we chose Lungo based on his price (very reasonable!), his enthusiastic emails, and the nature of his tours.  He emphasizes what he calls 'real life' as opposed to artificial or manufactured tourist experiences (such as an 'authentic' tribal dance). We are very glad we chose him! Both tours were endlessly fascinating, informative and thorough.  Unlike most operators he did not just send us off with a driver/guide in a vehicle but actually accompanied us himself on both trips. At almost every site, he had hired an official local guide who clearly had much more information than a general guide.  All of them were good. Lungo himself is very informed having a university education in Ethiopian tourism.  Not only that but he himself is from the Hamar tribe so that on our tour of the tribal south we received 'insider' information that comes from his lived experience. Our 4×4 vehicle was new and comfortable, although the roads in most of Ethiopia provide rather challenging experiences, especially on days when we had to drive off road for eight hours.  Sahai, the driver, was a very safe driver and a rather sweet guy.  Very helpful. Our accommodations were generally very good (we chose moderate accommodations).  The food was of our choice, off the menu for every meal. Nice, rather that cold generic buffet food. We had no idea what to expect but it in the end loved Ethiopia.  We think that this is due for in part to Lungo and all the arrangements he made for us.  Our experience was unforgettable. Thank you so much Lungo! Jack And Leona Anderson.

Name: Reo Cokel
Nationality: Frank furt, Germany
Duration: April, 2018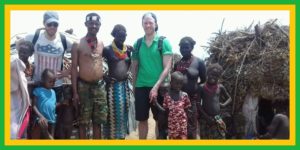 "Omo Tribe Tour"
Did a 4-day-Trip with Lungo in Omo Valley to See the tribes. Lungo is a Laid-back, flexible And very friendly guy looking to make you happy on the Trip. His fellas on the Trip ( Driver And local Guides) all easy to get on with. We did Mursi, Hamer, Konso, Bana and Karo within 4 days. Mursi And Karo very touristic being pushed Bo the tribes to take pictures for 5 Birr. Nice to See but not for Long. Hamer was just brilliant due to Lungo. Being Part of the whole Bull Jumping festival, dancing And sitting together with them long into the Night was amazing. Also Got the Chance to camp very close to one of the houses in tribe village was unique. Same with another great camping Night at Bana. Booked a Budget-Tour so expect very Basic hotel And Food mainly in traditional restaurants. Lungo tries to make you Used to day-to-day-life of Lokals. Would recommend to do the Tribe Tour with lungo Since he Knows the area And People very well.

Name: Mathew
Nationality: France
Duration: March, 2018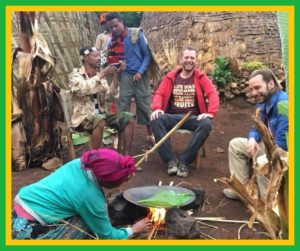 "6 days Trip In The South Omo Valley With Lungo"
We found Lungo in the petit futé guide when we were in Addis and we decide to choose him among other agency we have met there because of his knowledge of the south tribe and because we really liked his proposal of non touristic place to see the tribes of south Omo valley! We had an incredible and amazing time with lungo, probably our best moments of our 3 weeks trip in Ethiopia were with Lungo. Lungo has grown up in south so he knows very well the place and also people in different areas. He has taken us to the wild part of south omo valley and we also have a chance to see the tribes differently than all other touristic agencies in Addis. We spent a night with a tribes, Lungo explained us a lot of thing about culture and traditions and we had some unforgettable moments with him and his driver. Also i have to say that Lungo driver was a top guy ! His name was Tsita and he is a very good driver, calm, serious and very friendly ! The landcruser car war fresh new and very confortable which is a very important point when you go to the south for off road and driving inside this car was a real pleasure ! We really love this trip in south Omo, not because Lungo was trying his best to satisfy our wishes, but just because we were feeling like we found a real friend and guide from Ethiopia, and it was very sad to leave him and the driver after 6 days 🙁 If you need more advise about LUngo in english or in french, please feel free to contact me 🙂

Name: Marina
Nationality: Stuttgart, Germany
Duration: February, 2018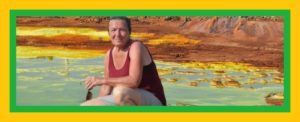 "Eine woundershone Reise"
Im November/Dezember 2017 war ich mit einer kleinen Reisegruppe im Süden von Äthiopien unterwegs. Lungo hat alles super organisiert. Die Fahrer waren allesamt sehr nett, die Autos bequem. Der Koch war unbeschreiblich! Er verwöhnte uns 14 Tage lang von morgens bis abends und er war mit uns sogar 2 wundervolle Tage/3 Nächte in den Bale Mountains. Dank Lungo haben wir sehr viel gesehen und einen unvergesslichen Urlaub verbracht. Ich kann diesen ruhigen Reiseleiter wärmstens empfehlen.
Lungo, if you read that: thank you for all! I had a wonderful time in Äthiopia.
(Translation)
In November / December 2017 I was traveling with a small tour group in the south of Ethiopia. Lungo organized everything very well. The drivers were all very nice, the cars comfortable. The cook was indescribable! He spoiled us from morning to evening for 14 days and he was even with us 2 wonderful days / 3 nights in the Bale Mountains. Thanks to Lungo, we saw a lot and spent an unforgettable vacation. I highly recommend this quiet tour guide. Lungo, if you read that: thank you for all! I had a wonderful time in Ethiopia.

Name: Robert
Nationality: London, United kingdom
Duration: February, 2018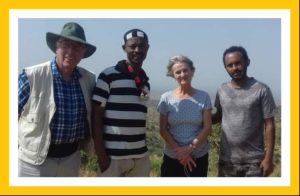 "Omo Valley Trip With Lungo"
Lungo was our guide on our trip trough the Omo Valley. He is the Hamer tribe member and really knows where to take you if you want to avoid the tourists shows and places visited by the crowds. Lungo has guided us to the remote, small villages where we experienced the real local tribes live and where we were only white people in area. All trip was well organised, the car and excellent and friendly driver Sahai, accommodation, meals and itinerary. Lungo and Shai where doing all to meet all our needs. Thank you so much guys for the excellent time spent together in Omo Valley. If you are looking for the experienced and reliable guide who will take you off bitten tracks, contact Lungo.

Name: Fredrico
Nationality: Italy
Duration: February, 2018
"Real Ethiopian Experience"
If you wish to discover Ethiopia in it's intimacy, away from the tourist zoo which plagues many of the main attractions, then Lungo is the guy you want. He will always take you off the beaten path, to meet local people who are not expecting your visit and who will give you insight into real Ethiopian lifestyle. Going to Ethiopia can be a culture shock for Western travellers, so visiting the real cafes, hooka houses and villages may seem of little interest at first, but this is the key to entering local people's lives in a personal way. If you are looking for the "WOW" effect of Ethiopia you have only to ask Lungo and he can take you where all foreigners go. But give him a chance to take you where he thinks best and he may pleasantly surprise you! A word of advise: customs of politeness are different all around the world so clear communication is key. Don't suppose people know what you want from your travel experience, ask for it clearly and know that Ethiopians can be (surprisingly) very shy to express their needs to you. Call Lungo if you are looking for a trustworthy guide in this amazing country!

Name: Stefano
Nationality: Spain
Duration: January, 2018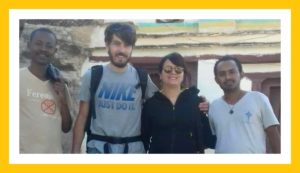 Very Good Experience"
Lungo was our guide for two weeks in the north of Ethiopia. The tour has been really great, Lungo organized everything perfectly and he satisfied all our requests.

Name: Tom Erwin
Nationality: Germany
Duration: January, 2018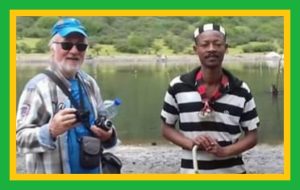 "TALLES TEAM"
Im November/Dezember 2017 waren wir – 9 Reisende aus Deutschland – mit Lungo im südlichen Äthiopien unterwegs. Wir hatten sehr gute Autos, kompetente Fahrer und einen super Koch, der uns jeden Tag mit Köstlichkeiten verwöhnte. Die gesamte Reise war sehr abwechslungsreich und spannend. Dank der guten Ortskenntnis von Lungo konnten wir viele Dinge abseits der allgemeinen Reiseroute sehen. Lungo und sein Team waren in der Programmplanung sehr flexibel und so bekamen wir wesentlich mehr zu sehen, wie wir eigentlich gebucht hatten. Lungo ist ein ruhiger, besonnener Reiseleiter.
(Translation)
"Talles Team"
In November / December 2017 we – 9 travelers from Germany – were traveling with Lungo in southern Ethiopia. We had very good cars, competent drivers and a great cook who spoiled us with delicacies every day. The whole trip was very varied and exciting. Thanks to the good local knowledge of Lungo, we were able to see many things apart from the general itinerary. Lungo and his team were very flexible in the program planning and so we got a lot more to see how we actually booked. Lungo is a calm, level-headed tour guide.
Name: Marcelo
Nationality: Milan, Italy
Duration: December, 2017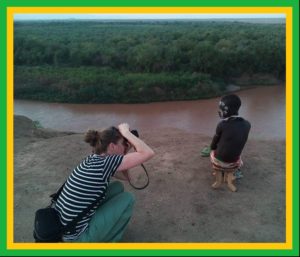 "Omo Valley Tour"
I was around with Lungo for the second time always to discover this great and hidden place called Omo Valley. The first time i travelled with Lungo was in march 2016, a four days tour and I managed to come back again to see more of it in november 2017, again for a four days trip. Lungo was a great guide and companion for Omo, he belongs to the Hamer tribe and can guide you "off the beaten track" and the usual touristic path. He helped me communicate with the different tribes sitting around a bonfire in the nights. As a solo female traveller with professional photo equipment I was dependent on safety and well being by his organization and guiding and he made a great job! I never felt in danger! The car was good and the driver was a great guy and managed very well all the difficulties of the non existing roads in Omo. The Valley is far from everything and very far from our consuming society so don't expect big comforts or a relaxing holiday, then you are definitely in the wrong spot. The Omo is like a puzzle you get in touch with, it mainly depends on your sensibility and humanity what you make out of it. I fully can recommend the experience and the tour organized by Lungo, I met lovely people as drivers, helpers and lots of locals. Thank you Lungo for this unique experience!

Name: David Alexander
Nationality: Casablanca, Morocco
Duration: December 2017
"Excellent Tour Operator"
We have been blessed to met Lungo Local Tour. Both Lungo and Adimasu are brilliant; they understand our needs and taylor the organization of the trip to our wishes. Ourselves, we were travelling with two kids (8 and 19) and really wanted to be safe, and out of toursitical tracks. That is what we got. We have met with incredible people, inhabitants, and stayed in the right hotels. The drivers and guides were wonderful, at their right position, this for 2 weeks and more than 3 000 kilometers!
We ended up with Erta Ale and Danakil tour, operated by one of their partner, in excellent Safety conditions.
We highly recommend Lungo, Adimasu and their team. Last but not least, price was highly competitive!
Keep on going guys!
David-Alexandre & Aurélie & Nicolas & Louis-Alexandre, Frend/Moroccan team

Name: Jense Dennis
Nationality: Munich, Germany
Duration: April, 2016
"Fantastic Performance! Even Fixed My Faulty Time planning"
Allow me to share my experience with Lungo and his company. Got a little time? 😉
Being quite experienced with local guides in many parts of the world and having met some good people there, I wanted to max out the fun of the Addis journey as well. So weeks before the journey I contacted about 6 agencies and asked them for a quote for 2 days of driver and guide in Addis to help me getting most of the city attractions visited without being rushed or having a stressful time.

Most of the agencies offered some pretty plain vanilla plans. Seems they all copy&paste from each other, but hey, there is a limited set of attractions in Addis and maybe this is how it is. I also asked for a female or German speaking guide, just to see what's possible. After having received several not so convincing offers, I did not reply for quite some time. Yes, I got pings from most of the agencies checking when/if I eventually wanted to make a decision. But ONLY LUNGO was asking again and again for precise clarification without being too pushy. OK, it was low season but being a Sales Manager myself I really felt his honest approach to close the deal by getting me what I really wanted. When I told him I was on a budget he was flexible and suggested a smaller car instead of the regular 4WD, which was just OK for a city-only tour.

Lungo's offer was NOT THE CHEAPEST ONE (but very reasonable), but I am really happy having decided to give my little business to him. I understand that he mainly does larger tours "into the wild", but this has to remain for a later point in time.
Then the DISASTER struck. Never happened to me before but I was that stupid to confuse the dates. So less than 48 hours before we should have gotten started I had to apologize to Lungo and tell him that we had to postpone everything for one day. I was in PANIC MODE. But Lungo stayed cool (must have hated me in that moment) and fixed my mistake, less than 2 hours later I got an email telling me all was being rescheduled. This may have cost me the German speaking female guide, but luckily the driver Alex and the guide Santa were really great. Not only did they take me to all the attractions agreed but provided additional support like helping me with Geocaching or shopping needs – great guys! Santa told very interesting details and focussed my attention on the important and on the little things too. Also Alex was much more than a pure driver. Quite some time he offered further insight or opinions adding to Santa's topics. I really felt like getting a private tour and some real insights into the local life. Well, as much as you can get in 2 days.
I can strongly recommend Lungo and his team to everybody!

Name: Pita Gay
Nationality: Luanda, Angola
Duration: April, 2016
"Amazing Tour Addis Ababa To Lalibela Overland With Lungo Local Tours"
Amazing tour Addis Ababa to Lalibela overland with Lungo Local Tours! In December 2015, I decided to take my mother to Ethiopia as she is a very spiritual woman and what better place to immerse oneself in spirituality than Ethiopia. I heard of Lungo Local Tours through two friends of mine who had previously gone to Ethiopia and used Lungo Local Tours. I trusted their judgement and decided to contact Lungo. When I emailed Lungo of my travel itinerary, he was very prompt and professional in his responses. As the flight from Addis to Lalibela would have costed over $1200 for three people, I decided to travel overland instead. Initially, I thought the amount for three persons was expensive for three days, but in retrospect, it was well worth it. I did not realize how long of a journey it would have been to get to Lalibela, but the experience was one that I will never forget. We were able to see the beautify landscapes as we drove through the mountains, engaged with a family in the Oromo region, and learned about the history of Ethiopia and Lalibela, specifically, as we headed North. Lungo is very knowledgeable and catered to our questions and needs throughout the tour. If you are ever in need of a tour company in Ethiopia, I would definitely recommend Lungo for an authentic experience. Not only did I enjoy myself, but my mother did as well. As a recommendation, bring a lot of pens and/or candy if you decide to drive North as you'll see children running along side your car and all they request are pens. Just ponder on that for a moment. It brought tears to my mom's eyes when she thought about how fortunate and ungrateful we are when people in other parts of the world have less and are still grateful. Thanks again Lungo! You were amazing!

Name: Simon
Nationality: Al Ain, United Arab Emirates
Duration: January, 2016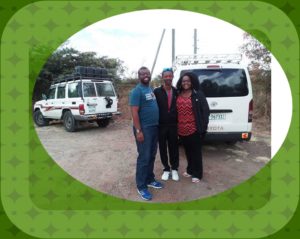 "Unforgettable experience"
After my original tour company did not show up, Lungo came to my hotel and sat with me until we came to an agreement on what I wanted to do and what I was willing to pay. We spent the next four days on city tours and day trips in and around Adis Ababa. Lungo was a very accommodating and friendly guide. We also were able to do nontraditional activities such as a cliffside lunch and a visit with a local family.

Name: babe Fish
Nationality: Skopje, Republic of North Macedonia
Duration: December, 2015
"Once In Life Time Experience"
All what is said about Lungo prove to be true We found Lungo reading nice reviews on Tripadvisor about him and his work. All what has been said and written here is true. He and his friend Iskender who was driving us were excellent guides, good people and committed friends. Not only they showed us around but also we went out at night to local bars and restaurants, enjoying hidden treasuries of Ethiopia and meeting ordinary people in their daily life. Lungo is open and friendly to the people he arranged for us entering villages and peoples houses and chatting with them. Probably we were the first tourists entering the village, and the village cafeteria, and for sure first outsiders entering the houses of the people. Coming from the Omo valley Lungo is very friendly full with respect towards people and extremely precise in terms of agreed time 🙂 always in time. He arranged transfer to the airport for us and the driver was sharp and just in time as agreed 🙂 This is local guide not associated with some international corporation or company but sill very accurate. Choosing Lungo you choose supporting local communities and local people instead of international / global corporations.

Name: Marie
Nationality: Abu Dhabi, United Arab Emirates
Duration: September 2015
On a minute's notice…..What a find in Lungo Lungo Local Tour Ethiopia was the best. My friend and I booked with Lungo at the last minute and he was very accommodating. Lungo was the actual tour guide. Lungo is very knowledgeable about his home country Ethiopia and will keep you entertained. He is a very friendly person and kept us away from the general touristy stuff that we didn't want to see. It was such a pleasure to rely on Lungo's tour service and expertise. He took care of everything. I would definitely use Lungo again when I return to Ethiopia. He is simply a jewel. Did I also mention that his prices are very reasonable.

Name: Sandra lee
Nationality: Sydney, Australia
Duration: October, 2014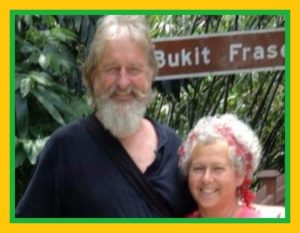 "Amazing Trip To South Omo"
We had a wonderful trip with Lungo Local tours to the South Omo. He respected our wishes to keep away from tourist sites and took us to some *** places and we met the wonderful Hammer people, who we will never forget, the bull jumping, their beauty and sense of fun. We also saw so many wonderful birds. lungo knows all the best places thats for sure.

a low budget local trip of a week with L Wednesday, 02 March 2016 14:56 Lungo Tour. I had a very interesting experience of low budget-local transport and real local life trip, with a very flexible program in Omo valley with the help of the very smart and friendly young local guide, Frew. He really helped me to enjoy a week, trying to travel, sleep, eat and drink in the ethiopian way. He helped me to discover the local tribes, he also found and drove a motorbike to rent to help me to save money and feel the air and beautiful national park landscape 360°view. Ask him to do something not too touristic, but real. Possibly avoid people and some tribes that ask contuosly money for a picture…ask for something less touristic. He introduced me in a local village where to eat and sleep with for ou standard poor-simple but very nice people. if you want to organize a special trip, not a standard one, if you want to make a flexible program that fits on your needs, ask Lungo and ask for Frew as a guide. Of course you can also organize with them a trip with a private car, a Flight, and good expensive hotels. it depends on you. If you wan to taste Africa and africans i suggest you a low budget local transport rip…It will be sometimes hard or you may disagree about some things, but this is real, not "fake" trip. We had a lot of fun. ciao and thank -you Frew! Visited August 2015 From Italy, reviewed in trip advisor Name: Nationality: Italy Duration of time: Wednesday, 02 March 2016

On a minute's notice…..What a find in Wednesday, 02 March 2016 14:46 Lungo Local Tour Ethiopia was the best. My friend and I booked with Lungo at the last minute and he was very accommodating. Lungo was the actual tour guide. Lungo is very knowledgeable about his home country Ethiopia and will keep you entertained. He is a very friendly person and kept us away from the general touristy stuff that we didn't want to see. It was such a pleasure to rely on Lungo's tour service and expertise. He took care of everything. I would definitely use Lungo again when I return to Ethiopia. He is simply a jewel. Did I also mention that his prices are very reasonable….

Visited September 2015 and reviewd on trip advisor, Marie S Boatwright Name: Marie S Boatwright Nationality: USA Duration of time:

Wednesday, 02 March 2016 Unforgettable experience Wednesday, 02 March 2016 14:41 After my original tour company did not show up, Lungo came to my hotel and sat with me until we came to an agreement on what I wanted to do and what I was willing to pay. We spent the next four days on city tours and day trips in and around Adis Ababa. Lungo was a very accommodating and friendly guide. We also were able to do nontraditional activities such as a cliffside lunch and a visit with a local family. peter card, united state of america Name: peter card Nationality: USA Duration of time: Wednesday, 02 March 2016

Lower Saxony on stunning lungo tour Friday, 09 October 2015 12:59 Towards the end of the rainy season, we started out on a one week tour by car to visit a number of attractions in the central part of Ethiopia, north of Addis Abeba. While still at home, we had contacted Lungo, the tour operator managing Lungo Local Tour Ethiopia, who then organized the round trip, taking care of board and lodgings and also considering special requests. For the first night upon arrival in Addis, we stayed at the home of Lungo's friend Alexander, a nice guy like Lungo too. Early next morning, our actual journey commenced. From now on we were accompanied by Lungo's driver Rastaman Jonas, a very friendly and thoughtful character, always ready to help and at the same time a jolly person, always open to jokes. This first day was spent driving to Bahir Bar; thereby enjoying the countryside and also some baboons near the Blue Nile Gorge. In Bahir Dar, at a place called Gasa Hotel, which was no highlight but quite OK nonetheless, we stayed for two nights. This allowed for visiting one of the island monasteries in Lake Tana, where a very professional local guide did a good job, especially when explaining interesting details of Ethiopian mythology to us. Later, this was even cream-topped by encounters with some snoopy hippos, made possible by Gashaw, an excellent boatsman. Finally, we enjoyed the first really bumpy ride by car, when driving from Bahir Dar to the Blue Nile Falls where some of us grabbed the opportunity for a shower, together with Jonas, almost directly beneath the falls; the latter quite impressive at the end of the rainy season. Leaving Bar Dar the next morning, we headed for Lalibela next. This time Lungo too accompanied us; he had flown to Bahir Dar the day before, after having taken care of other customers. Enjoying some of Lungo's anecdotes during the first smooth part of this trip, also eventually understanding what a Lungo "nap" is (also see the many comments dealing with this specialty in other forums), the last part to Lalibela turned into a very bumpy ride again – lots of fun for about 60 km, but certainly not for the car itself. Having arrived, we were instantaneously met by our next local guide, called Agenagnew; again a very amiable and dedicated person who impressed us a lot. What followed were some of the most formidable impressions of the entire tour and actually worth a far more lengthy report. To cut things short though: visiting the impressive churches with Agenagnew, dining at the Ben Abeba restaurant with its breath-taking panorama view and, as a side note, its excellent food, and then staying for the night at the superb Panoramic View Hotel, all included in the package price, was certainly not what we had expected for, in view of the rather low budget tour that we had booked with Lungo's agency. But it just got even better. Next morning at 5 am, Agenagnew came to pick us up in order to visit a holy Mass that, coincidentally, was being celebrated just that day within these monolithic churches. What an experience, creating a lasting memory. Later that same day, we set out to drive to Dessie, the next stop before we were to reach the next highlight. Again, the first 40 km were bumpy fun. After that, it was smooth driving down towards the Afar region, including further riddles and jokes from Lungo and numerous meetings with dromedaries, before climbing up to Dessie again where we stayed in the very good Dessie Hotel. Here Lungo left us, in order to travel directly back to Addis while our travel destination on the next day was the Guassa Community Conservation Area. Again the last 80 km of this segment were extremely bumpy while climbing to altitudes of above 3100 m. Rewarded by stunning landscapes, scenic villages and, at the end of the day, by a non-administered but gorgeous lodge, somewhat similar to some mountain huts high up in the Alpes, but with a far more adventurous flair, we let this day end in front of an open fire before slipping into our sleeping bags. Early next morning we set out to search for the Ethiopian Wolf. Guided by Yeshi, a very friendly ranger, very dedicated to the endemic animals and plants in his district, we needed to climb up even further, making some of us realize early on that sufficient water and calorie uptake are of fundamental importance, prior to engaging in such excursions in such altitudes. Nonetheless, all managed to reach the top, followed by the excitement of indeed seeing two wolves. But again it got even better. Now avoiding dehydration and hypoglycaemia, we set out to another excursion only some few hours later, this time primarily aiming at the Gelada baboon. Again we were hiking uphill until we finally reached a meadow crowded with approximately 200 Geladas, which let us sitting there speechless for a long time. Finally, Yeshi led us directly through this large herd, in order to climb up even further, until we reached what appeared being the top of an extinct volcano. From where we had the most stunning view towards the plains some 1000 meters or more further below. That same afternoon, it was driving back the same 80 bumpy kilometres we already knew, again challenging every screw in the car, and then another smooth 160 km to Addis. There we stayed for the night, again at Alexander's place. On the next day, Lungo had organized for some sightseeing in Addis, including the National museum and Lucy, who reportedly had just returned from the US and who Lungo still considered being in good shape, despite her 3.2 million years of age. Though this then was the end of the round trip, some of us still had things to do in other parts of the country and again Lungo and Jonas were very helpful in reaching these destinations too. In summary, Lungo, with valuable help by Jonas, did an excellent job in organizing a tour of about 1750 km. Even though supposed being "low budget" standard, we felt that some of the accommodations easily matched star ratings. In addition, during the long car rides Lungo and Jonas saw to it that we were well fed, never thirsty and happy at the end of the day. All in all, we were very pleased and we can well imagine booking our next tours in Ethiopia with this travel agency again. Name: tom Nationality: germeny Duration of time: once in a life time excperience Wednesday, 01 July 2015 08:40

I found Lungo myself online and his responsiveness versus other tour operators was the best. His pricing was very fair for our southern tour to the Omo valley and he also booked a flight and guide for a day trip to Lalibela. I have to tell you I was a little skeptical about wiring money to someone in Ethiopia, but you can rest assure that Lungo is probably the most honest person you will ever meet. He kept the car well stocked with water daily. We visited the Hamer, Karo, Mursi, Dorze, Konso tribes. Went to a couple markets and even got to attend a special Hamer bull jumping celebration because of Lungo's connections with local tribal guides. One evening Lungo even took us to the home of his Mom and we had coffee, an extra special treat. Our driver Zerihune was also quite nice and took many photos for us. He understood quite a bit of English. We had great Ethiopian music playing in the car and I liked some of the tracks so Lungo put some on a flash for me. I can't wait to download them. Even when our tour was technically over, he arranged a cheaper airport taxi price for us. Ageyew was our guide in Lalibela. I was happy Lungo set us up with such an informative person. He gave us a truly detailed visit to all the churches. He even set up a special evening to drink honey wine and see the shoulder dance which my husband attended, but I was a little under the weather that night. Saw the video though and it looked fun. Our only issue in Lalibela was the transport to and from the airport which was a shared van and was supposed to be private. Was not a big deal though. Lungo can make a special program for you no matter what you want to do. We even had him stop at a winery friends told us about I'm sure he will add it to his tour options. Oh and make sure to take a little Lungo nap in the car you can ask him about that! ask nora witt about lungo Name: nora witt Nationality: usa Duration of time: Wednesday, 01 July 2015 Where to start…

Pip and I were visiting family whilst in Ethiopia, so time was pretty precious and we only had a spare few days to venture outside of Addis and see a bit more of the country. So we arranged to venture down south towards Langano Lake where we had booked a weekend at a resort to end our trip. With little to no guidance, Lungo delivered a 3 day trip that left both Pip and I dumbstruck with awe on multiple occasions. The driver and Lungo weren't just guiding us through each attraction arranged but it felt like they were experiencing it along with us too. Highly recommended for a pleasant, relaxing and varied itinerary to showcase ethiopia's treasures; I can't wait to come back and travel longer together. Name: Matt and Pip Nationality: England Duration of time: mat and pip Sunday, 17 May 2015

Eileen Hart on 31 july 2014 Friday, 13 March 2015 17:45 Omo valley and lalibela are both beautiful places to visit and we enjoyed exploring them. There were no problems and everything was very safe and easy. our Tour Manager and guides lungo and driver teshome were excellent. Eating out was simple and no more expensive than adiss. be sure to go to lalibela and 3 hour walking to asheton. Our tour of the omo valley was 'an experience' – we survived! Thanks to all concerned for another excellent holiday. Name: ellen Hart Nationality: germeny Duration of time: 31 july 2014 Friday, 13 March 2015

alvar jones Friday, 13 March 2015 17:40 My wife and I have recently returned from this holiday in ethiopia. This was our first time with local and must say we had a wonderful holiday. Thank you. The organization was excellent, the trips out superb ( especially the karo village over night with no shower) all under the care and guidance of our excellent Tour Manager – lungo. What a gem. he was caring, funny, precise with details and very knowledgeable both with language and the area. We enjoyed him "cunning plans" for each day The Hotel paradise and dorze lodge, with our upgraded room with a view, was clean comfortable, with good food and the staff were very helpful especially with helping my wife select shero Ethiopian traditional meal. Infrasrtucture just slightly tired for four star but nevertheless we had a superb holiday. Contact lungo @ lungo.adiss@gmail.com or www.localtourethiopia.com bretish keen photographer Tuesday, 10 March 2015 13:04 please cheack the web site below with lungo nice time Name: alvar jones Nationality: france Duration of time: Friday, 13 March 2015

richard bates and sandra lee australia Sunday, 07 December 2014 11:34 We had a wonderful trip with Lungo Local tours to the South Omo. He respected our wishes to keep away from tourist sites and took us to some *** places and we met the wonderful Hammer people, who we will never forget, the bull jumping, their beauty and sense of fun. We also saw so many wonderful birds. lungo knows all the best places thats for sure.

Visited September 2014 THE SOUTH OMO VALLEY And now for a real adventure. A 6 day 4wd journey in the tribal areas of the lower Omo and then 2 days in the Bale Mountains national park, birding and looking for wolves, over 2,000 kms in all. I wrote that before we left. This is what actually happened, so much, much more and a bit less. We flew down to the main town at the entrance to the tribal lands of the Rift Valley, Arba Minch, Lungo and Daniel picked us up at the airport and We went straight to the Paradise Lodge, a flash hotel on top of the southern Rift Valley escarpment with *** views over twin lakes strung out below, that we thought that we had booked. Turned out that we hadn't and were offered a poxy room without a view for $80 a night which we declined.So we went in search of another room, checking out two unsatisfactory places, Lungo working the Mobile the whole time, ending up back at Paradise Lodge where Lungo had won a review of our Case. We argued our claim and eventually ended up with a VIP family suite right on the edge of the Cliff, the last hut with a view left, for the original price of $70. The circular hut was truly beautiful, Made of stone with a thatched beehive roof, an *** woven ceiling like an inverted basket and a deck with views to die for. As we were admiring our view for the first time an enormous white backed vulture, a m***ve bird, flew right past us at eye level, a black kite replacing it eating its prey on the wing. There were great squadrons (20-30) of white-headed vultures, griffon vultures, eagles and maribou storks filling the sky in vast numbers, turquoise and yellow male and red splotched female agamas on the patio rocks, turquoise-headed sunbirds, little bee-eaters, weavers flitting around their nests, tiny red-cheeked cordon bleus and ibis in the extensive gardens. Smoke drifted from a charcoal burner in the dense African forest far, far below. We had a swim in the pool watching the birds overhead then beers in the terrace bar, overhanging the edge of the escarpment, looking out over the Rift Valley lakes and the African bush at sunset, huge birds gliding down to the valley floor to roost, while we waited for Lungo and Daniel to come back and take us to his mum's place in town for a coffee ceremony and a briefing to officially start the tour. His mum lived in a humble compound where we had coffee and popcorn outside sitting on rough stools in the hot night with the neighbours, lovely interactions, me ending up with a baby dangling on my knee, then all crowded in to a bare room for a briefing while we chewed coffee beans, a map of the area roughly painted on the wall, that told us little except that he was going to try to find us the famous Hamer bull-jumping and woman whipping ceremony, visit tribes and weekly markets and try to keep away from other tour groups (like the National Geographic photographic group at the hotel, rich Americans with m***ve cameras and talking about taking "intimate" photos in markets). We then went to a grubby Ethiopian tourist hotel for a very ordinary meal and caught a tuk-tuk on our own back to the hotel, bats flying through, wondering just what we had let ourselves in for on this adventure. Lungo told us last night he is from the Hamer tribe and as the first born son was destined to be thrown off a cliff and left to die as a baby (first born sons being cursed), but his mother refused to let him be taken and they were rescued by a French aid worker who adopted them, took them to Arba Minch and saw to Lungo's education. Wednesday, 03 December 2014 15:31 Name: Richard bates Nationality: australya Duration of time: Wednesday, 03 December 2014

SlawomirS Sunday, 30 November 2014 08:55 Recently me and my wife spent 2 weeks on the south of Ethiopia. It was great trip which was organized by Lungo. I would say it was *** trip for us, very well thought with flexible options of visiting several tribes, markets and birdwatching. Lungo and his driver Semeneh were very good companions. Lungo was born in Hamer tribe, speaks local languages and his local experience was very helpful in traveling through the Omo Valley. It was possible to discuss and arrange all visits to the places we were interested in, we could meet local people, visit Mursi, Karo, Hamer, Dassanech, Konso tribes, participate in "bull jumping", meet people from Gurage, Ari and Banna tribes. We visited National Parks on the south, lakes Chamo, Awasa , Ziway and Shala for birdwatching. Lungo was second to none, he traveled with us for 2 weeks making our trip very interesting and exciting. All hotels were very well chosen with great and convenient locations, the car Toyota 4WD was flawless and working properly. This unforgettable journey was possible because of Lungo's involvement, listening, and sharing. If you want to spend interesting and active time in Ethiopia I would recommend Lungo as your guide without any reservations. Lungo – it was a pleasure to travel with you and me and my wife Eva would like to thank you once again for your companion. Name: slawomir Nationality: poland Duration of time: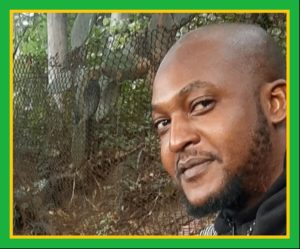 30 November 2014 ceram, frop france Friday, 06 June 2014 09:36 French J'ai rencontré Lungo a addis ababa durant mon séjour de 15 jours,il m'a fait visiter des villes intéressante comme Bahir dar, dangila, Addis ababa et bien d'autre endroits merveilleux d'ethiopie !!! j'ai passé des bons moments en découvrant la culture éthiopienne . je vous recommande le guide LUNGO , il est exceptionnel ,disponible, accueillant, et prêt a tout afin d'avoir un excellent souvenir de ce pays !!! Respect pour cet homme ,je pense que c'est le meilleur guide déthiopie …là ou vous voulez vous rendre,il le fera sans problème avec beaucoup d'amour !!!!voilà pourquoi j'ai envie de revenir et continuer l'aventure !!!! English HI, i have met Lungo in Addis ababa while i was in ethiopia for 15 days, he bring me to visit some interesting cities like bahir dar,dangila ….i spent very good time there with the ethiopian people !!! he 's an exceptional guide i ever meet, he is ready to bring you anywhere in ethiopia and you will appreciate this guide tour . he is the best guide tour i think !!! Respekt for you Lungo !!! Name: Jerome cerame Nationality: france Duration of time: Friday, 06 June

kim brus, from poland Friday, 06 June 2014 09:19 We just done our tour travelling with local tour Ethiopia. Our guides were very knowledgeable. They organized for us bull jamping cermoney hamer night dance, we also interacted a lot with a people in villages. Our guides could interpret local language to English fluently. We slept under the stars, by camping hamer village, enjoyed freshly cooked lunches for us by our guide and driver, and visited places that were off beaten path. Everywhere we felt secure and very well watched over. We become friends with driver and guide from lungo local tour. Big thanks to lungo, who put it all together paying attention to every detail of tour and lungo and abey who were with us a whole trip and helped us to see and experience best of Ethiopian tripe. Very reasonable priced Very good, reliable, serious tour company in Ethiopia.for more info contact them local tour e/mail lungo.adiss@gmail.com WP www.localtourethiopia.com Name: kim brus Nationality: netherland Duration of time: Friday, 06 June 2014

arnahemersma, NETHERLAND Sunday, 02 March 2014 09:49 een geweldige en betrouw bare gids goudeerlik, kunding en een geode organisator. Ik bevel hem uan harte aan a reliable and great guide honest, competent and a good tour planner. Thinks out of the box and has a solution for every travel problem i recommend him einen grossartigen und zuverl***gen reiseleiter ehrlich, ein fachmann und er kann gunz gut organisieren er hat fur jedes reiseproblem eine gute losung ich emptehle ihm sehr for more info e/mail arnahemrsma@telfort.nl Name: ernahemersma Nationality: germany

  Lungo was our tour guide for a 2 day tour of Addis Ababa. We contacted him by email based on positive reviews we had read on the Internet. Everything you read about Lungo is true – he's the best tour guide you can ask for! We were a group of 4, and Lungo took care of everything for us. This included meeting us at the airport, taking us to various points of interest in and around the city (local markets, museums, the Blue Nile, etc) and for some delicious Ethiopian meals. If you're going to be in Ethiopia, contact Lungo! He won't let you down! for more info my e-mail address Gordon.beck@shaw.ca Name: Gorden beck Nationality: Canada Duration of time: Wednesday, 29 January 2014 17:02

Trip organised by Lungo was worth the price- safe, interesting, driver was great, we have seen all places settled in the trip plan. we will recommend you for our friends! Name: Agata kaput Nationality: poland Duration of time: Wednesday, 29 January 2014 10:47

We highly recommend Lungo to be your tour guide! He has the right temperament for this kind of work: calm, easy-going, funny and engaged/engaging. He knows how to be both "there" as well as unobtrusive and allow you to have your own experience. I don't agree with the previous reviewer about not having enough things to do. I didn't expect a highly structured tour and that is not what is being offered. We received what we wanted, which was a companion/guide/interpreter on the roads to and from Lalibela. On route there we stopped at a village market, took a spontaneous tour with an Orthodox priest of his church, and another spontaneous tour of a small village home (homes) at which we were treated to ingera being made on the spot and a profoundly wonderful and intimate experience that could not have happened if Lungo was not with us. He didn't know the families, he simply approached a villager and we were welcomed into their homes. Myself, I prefer these types of encounters to structured "dog and pony" shows and Lungo is the kind of guide/guy who can make these serendipitous events happen. We also LOVED our driver, Dereje, and hired him to do more driving when we returned back to Addis Ababa. Though he speaks much less English than Lungo he was a pleasure to have around, and a very responsible and careful driver. Going with Lungo tours was a great decision on our part and will be for anyone interested in a back-country tour with a local. If you are looking for a highly structured, pre-planned activity tour this isn't it, though I suspect Lungo is good at tailoring to what a person wants if you request it in advance. Smart guy. Very much reminded me of a young Eddie Murphy! Name: Leticia Lopez & Brian Abeel Nationality: U.S.A Duration of time: Wednesday, 22 January 2014 20:19

Tour with Lungo Local Tour from 24/12/2013 to 08/12/2013 south Ethiopia, Omo Valley then extension to Harar. Two people. From Italy The organization was ok we didn't face any problem. Lungo and the driver are very polite and tried to solve any our requests. Interesting that the tour was open we decided day by day what to do In order to give you the opportunity to offer a better service I just would like to give you this suggestions: Try to fill the days with more activities, visiting small villages, markets. During the long transfer by car, stop for some small walks for taking pictures. About pensions: try to select the best on the road. In the budget category services and quality offer from the pension are very different. Make a list with pensions that provide a good service so you don't have to waste time looking for a pension day by day. Name: Mancassola Anna (Ginsana) jovany Nationality: Italy Duration of time: 13 January 2014 07:16

i want to thank you very much for last week. We had a great time discovering Ethiopia in just 5 days. It was to short but you where a very good guide. Having you around made it possible to discover your country. Thank you very much. Best regards, Mirjam Huisken Name: Miriam Huisken Nationality: Netherlands Duration of time: 03 January 2014 10:33

Willy and Monique the Netherlands Tuesday, 24 December 2013 14:46
These Is willy and manique We are From RAAlte, Netherland. We had a travel experience Together With Lungo In the north and south of Ethiopia Thank you Lungo For a beautiful Vacation, you are very help full in solving problems that Occur. The driver and the car are very good and Reliable Sometimes you have a good advise sometimes you stay on the back ground you are doing your Job very well and we think you are very trust worthy Thank you for letting us see a peat of Ethiopia. Without you we would not have seen half of it With kind regard any Information Name: Willy and monique Nation netherland ality: Duration of time: Tuesday, 24 December 2013 14:46

My name IS MirjAM Huisken From Del den ,Nether Lands I was For 6 days travel with Lungo tour
Dear Lungo I think you were a very good guide. You were very kind and polite. IF there was any kind of problem you solved it immediately. We left a passport In our Hotel and you took came of returning It might away. The driver tadese was also very good. On very difficult Road he stayed very calm. We all of us very happy and welcome In your country. I will surely recommend you to my friends. Any Information e-mail miKJAM @ miRJAM huisken. nL Thank you Name: Miriam hueisken Nationality: Netherlands Duration of time: 20-11-2013

Name: Trudy, Caroline, Willian and Karin, Nationality: Holland Duration of time: 5 days/ December 31- January 4, 2013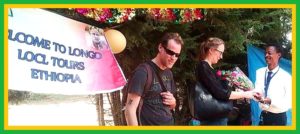 we asked Lungo to see the interesting cities, Addis Ababa, Bahir Dar, Gondar and Lalibela in 5 days. He made it possbile for us, although he called it a rush tour! However, we had a very relaxed journey, with enough time, even to see the hippo's in Bahir Dar and all the churches in Lalibela. Together with Lungo and with the driver Mesay, who was a very good driver, we had a very nice week! Name: