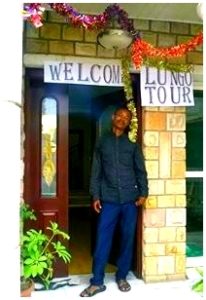 Lungo local tour operator and travel agency company management ​In All tours destinations are escorted by our own Team worker and Lungo local tour corporate with Ethiopia tour Guide associations, Omo valley Best local guide, Lower omo valley People, Ethiopian historical Guide, Southern Ethiopia Local guide, Southern Ethiopia Tribes, Northern Ethiopia Local guide. Northern Ethiopia Tour company, Northern Ethiopia Churches, Northern Ethiopia Hotel, Ethiopian tour and travel agency,

Lalibela best local guide, experience Ethiopian drivers, Ethiopian tours, Ethiopia tour organizer to danakil, Ethiopia group tour organizer, Ethiopia hotels and lodges, Amazing Tour Company in Ethiopia and kenya, Well organize tour guide in south and north Ethiopia, Reliable tour guide in east and west Ethiopia, Tour organizer in siemen mountain and bale mountain, Experience and professional private tour guide in all over Ethiopia, Experience Local guide in churches, museum and archeological site,

Experience Tour organizer in Kenya, Tanzania, south Africa and europ, Best tour guide in aksum, Best Local tour and travel agency in danakil. many of whom have been with us for well over ten years – sixteen for a staggering twenty! It goes without saying that they are passionate about travel.
They will help you to explore and make the most of your time, possess a caring and professional manner and are totally unflappable in the event of a problem. It is like being with a trusted friend accompanying, rather than taking you, to a destination they really love. You will learn far more from them than you will from many guidebooks – Lungo local Tour Managers' enthusiasm and intimate knowledge of the destination will bring your holiday to life.

Exciting Ways to Experience Local Culture When Traveling to Ethiopia
Experiencing local culture:
What do you usually do on a trip abroad? Have you ever left a place knowing you've "done" all the attractions in the guidebooks, but feeling like you know no more about it than before you visited?
One way to make your travels more unique and memorable is to absorb the local culture of each destination, rather than simply observing it. By seeking out local people, places, and activities (even those that might seem unremarkable at first), you'll learn more about a place and find it more interesting than you ever thought possible.
Go on cultural tours that make a difference
There's no better way to learn about a place than from locals. It is an obligation to use local guide, where local guides will walk you through a village while sharing fascinating facts that you'd never be able to glean from the Internet or guidebooks – and all you have to do is tip them.

Walk/take public transport, and get lost
as much as driving and road trips, the best way to explore a destination is by foot. The second-best way is by public transit. When you go slow and let yourself wander, it's no longer a task to getting from Point A to Point B – all the sights, smells, and sounds around you become an addtion to your mental map, that indelible ink drawing in your mind.

It's about the journey, not the destination.
Buy souvenirs from locals
Instead of scouring dozens of tourist souvenir shops selling the same mass-produced magnets, t-shirts, and keychains, why not get a gift with an amazing story to tell? Hunt down local markets, creative enclaves, and workshops where you may even customize your souvenir.

When you buy directly from local craftspeople, you're recognizing the value of their skills and supporting their livelihood. You're also reducing demand for factory-made or even imported goods, which means full support for the three pillars of social, economic, and environmental sustainability!

Stay with Locals
A hotel may be comfortable, and a hostel may be fun, but a local's home is where you'll find everyday manifestations of deep local culture, attitudes, and values – as well as meaningful connections with people who are, beneath it all, just like us. The conversations with strangers and, sometimes, newfound friends.
While someone who welcomes you into their home is usually hospitable, you should be prepared to encounter challenges and accommodate different worldviews.
The Unique lungo local tour Style. Finally, our clients often tell us we have a style unique in tour operating in ethiopia – a real family ambience; we have been told by clients 'it was like travelling with family' and 'it was like coming home'. This is exactly what we set out to achieve: most importantly treating our clients as individuals, tailoring our service to be flexible and catering for all needs. Our staff operate very much at the 'sharp end' with highly professional senior managers spending significant time overseas, researching, checking and often just meeting clients to ascertain your likes and equally important, your dislikes.

There is simply no substitute to creating the very best possible holidays and offering the very best value for money. There's so much to see and experience on our holidays and if you want to take part in everything that's fine, but if not, that's fine too. If you want to see the sights on your own, no one will put any pressure on you not to. This is something our clients really appreciate – the freedom to explore. We hope you enjoy learning about our superb, carefully selected destinations as much as we've enjoyed creating them and genuinely hope to be of service to you and share our passion for travel!