Clothing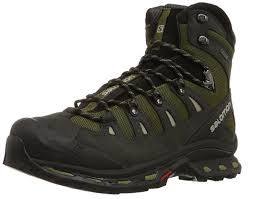 We highly recommend to bring sunglasses and a hat for all areas of Ethiopia. Pack light clothes for the day  time and a jacket or sweater for the chilly highland evenings and a good pair of walking shoes. Trekkers in the Simien and Bale Mountains will need jackets, warm clothes, thermals, waterproofs, and binoculars for viewing different animals. When entering the churches, the clothes have to be "respectful", covering enough the body. Shoes must always be removed before entering churches and mosques – for travelling around sites like Lalibela with its many churches, airline socks are very useful.
Money
Money can be exchanged  in the airport, in hotels and banks. Exchange requires a passport and the receipts should be kept, as re-exchanging back into foreign currency is difficult otherwise. The Ethiopian currency is the Birr ("Silver" in Amharic). VISA and MASTERCARD are accepted at the major hotels. There are many ATM's available in throughout Addis Ababa
Colander
The year of the Ethiopian calendar contains 365 days to which is added every fourth year an extra day. Each year in this four-year period is dedicated to one of the four Evangelists who come in the following order: Mathew, Mark, Luke and John. The year of Luke is the Ethiopian Leap year and is the year which precedes the western leap year.
Language
Ethiopia is a multi-ethnic state with a variety of over 80 different languages spoken in the country, with 200 dialects. The main three languages are Amharic, Tigrigna and Oromigna. English is also widely spoken.
Food
The Ethiopian national food is a communal dish of Injera with stews of meat and vegetables. Injera is a spongy flatbread made of fermented Teff grain. Meat dishes mainly consist of lamb, chicken and beef. There are a number of vegetarian options in traditional Ethiopian cuisine. Pork is rarely consumed in Ethiopia as both the Orthodox and Muslim religion forbid it. Addis Ababa and many other cities boast of a wide variety of international restaurants.
After enjoying a traditional Ethiopian meal, it is customary to participate in a traditional coffee ceremony. Enjoy the unique flavor of Ethiopian organic coffee.
Medical information
The possession of a valid Yellow Fever vaccination certificate is not mandatory. Immunization for Hepatitis A and B, Tetanus, Typhoid Diphtheria, Meningococcal, and Polio is recommended.
Malaria: in most of the sites malaria is not a problem because of the high elevation, e.g. Addis Ababa, Axum, Gondar and Lalibela. But it may occur in Bahir Dar at the end of the rainy season and after unseasonable rains. Lowland areas along the Awash River, the Omo Valley, Rift Valley and Gambella are subject to malaria outbreaks. Chloroquine resistant strains have been identified in most areas so you should consult your doctor about the prophylaxis.
Visitors should take a simple first aid kit, band aids, antiseptic cream, anti-histamine cream and/or tablets for insect bites, sunscreen (while temperatures are moderate, the sun is strong), anti-diarrhea tablets, mosquito repellent, broad spectrum antibiotics, and anti bacterial spray /cream.
Photography and money
Professional or high standard video equipment is difficult to be brought to Ethiopia. An official permission letter can be expensive. You may want to consult your local Ethiopian Embassy if you are bringing high standard equipment.
In many places, small fees are charged for photos taken of people, especially in the southern tribal areas of Ethiopia. Video fees can be very high in national parks and other guarded places.
Publick holiday
January 3: Birth of Prophet Mohammed (Mauwlid)*
January 7: Ethiopian Christmas (Gena)
January 19: Ethiopian Epiphany (Timket)
March 2: Anniversary of the Victory of Adwa (1896)
April 10: Ethiopian Orthodox Good Friday
April 12: Ethiopian Orthodox Easter Sunday
May 1: International Labor Day
May 5: Patriots Victory Day
May 28: Fall of the Dergue Regime
July 18: Eid Al Fitir (Ramadan)*
September 12: Ethiopian New Year
September 24: Eid al Adha (Sacrifice)*
September 28th: The Finding of the True Cross (Meskel)
Each year is divided into 12 months of 30 days. The extra 5 days are placed at the end of the year and known as Pagumen. In the leap year the extra day is added to these five days making the Pagumen of this year a period of 6 days.
Names of months are as follows:
(1) Meskerem (September-October)
(2) Teqemt (October- November)
(3) Hedar (November- December)
(4) Tahsas (December- January)
(5) Ter (January- February)
(6) Yekatit (February- March)
(7) Megabit (March- April)
(8) Miyazia (April – May)
(9) Ginbot (May – June)
(10) Sene (June – July)
(11) Hamle (July-August)
(12) Nehase (August- September)