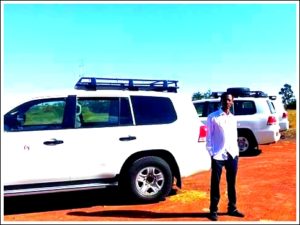 To drive in Ethiopia, foreign visitors, even if they have International driving permits, must obtain a temporary Ethiopian driving license.
To obtain an Ethiopian driver license, a person must have a valid residence permit. If permanent resident has a valid driver license from another country, he must authenticate his driver license at the embassy of the country that issued that license and certify the authenticity of the license at the Ministry of Foreign Affairs. After that, he must submit to the Transport Authority: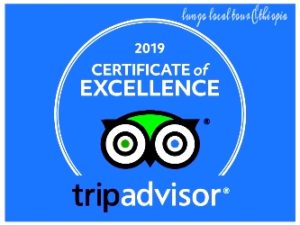 Copy of the original driver license
Letter of Authenticity from Embassy
Certification from the Ministry of Foreign Affairs
Two passport photos
Letter of application for license from a sponsoring organization
If an applicant doesn't have a valid driver license from another country, he must take a medical exam and one written and two practical exams.
The general road traffic rules:
Driving is on the right hand -side of the road.
To drive, a person need to be 18 years or older.
The speed limit for cars and motorcycles in towns and villages is 30-50 km/h and outside towns 100 km/h.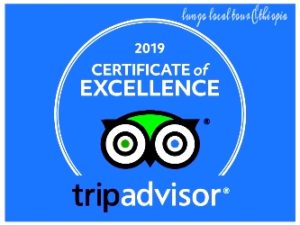 Drivers are not permitted to use their mobile phones while driving. Motorcyclists must wear crash helmets. Pedestrians must use zebra crossings to cross a road. It is not permitted honking a horn when not necessary.Children under 7 years of age are not permitted in the front seat.
Seat belts are compulsory for driver and front seat passenger. It is required to have a first aid kit in each car. The third party insurance is mandatory. All vehicles must have  windshield sticker displayed as a proof of insurance.
Additional information:
Driving in Ethiopia is difficult so foreign drivers must be spatially careful at all times while driving. Honking is often necessary to avoid accidents. Drivers must be very careful when going through town and villages as people tend to cross the roads without looking, and animals are presence in Ethiopian roads.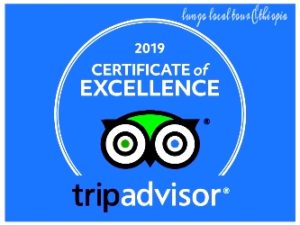 In Ethiopia, it is not provided riders insurance so foreign visitors must have their own medical/emergency insurance.
If a driver has an accident, he will have to pay for any damage caused. In Ethiopia, there are different types of off-road pavements: good condition off-roads, gravel off- roads, sand off- roads, and off-road with bigger stones. Emergency services are nonexistent in many parts of the country so drivers should always carry spare tires, fuel, and tools on long trips.

Trip advisor Recommended driver in Ethiopia are well experience. Most of the road in the south west and omo valley it is the most difficult road to drive even though all our Driver they have they have more than 15 years driving through this difficult off-road especially to surma, karo mursi, nyangatom and the ertale area.

PRIVATE TOURS OF ETHEOPIA WITH CHAUFFEUR DRIVER
Need a little more guidance on your trip? Or perhaps looking to add a bit of luxury to your experience?
Hire an expert private driver-guide to take you through Ethiopia. Experience all of Ethiopia most famed hot spots and highlights as well as hidden secrets as your very own driver takes you from place to place. There's no way to beat the added touch of a knowledgeable local giving you insight into your trip!
Create your own tour: We are professional itinerary planners. We'll design an itinerary around your interests and locations on your must-see list.
The Chauffeur Difference: Your driver will add an extra element of personal service and expert guidance.

Airport Transfers:
Enjoy the personal service of door-to-door transfers to/from the airport to your accommodation – it's that simple!
Day Tour Hire:
If you're just looking for a driver-guide to take you out on tour for the day, lungo local tour Ethiopia chauffeured day tours are a great option.
Book with Confidence:
Your Chauffeur vacation comes with our Priority Level By-Your-Side Service
Lungo local tour Ethiopia Tours is a small tour and travel agency which strive to provide our customers with amazing travel experiences in all over Ethiopia. The company was established in 2013 at Addis Ababa, started by Mr. Lungo, who himself is a professional and experienced driver-guide having many years of experience in driving and guiding travellers from all over the world through omo valley. Lungo is always ready to help and working with a team of professional chauffeurs. We offer professional and tailor made services always adapted to meet client requirements. We are always happy to look over your itineraries and give advice completely free of charge.

We specialized in tailor made private driving tours in the northern historical attraction to the southern Ethiopia (omo valley), Addis Ababa, gondar, siemenmountain, axum, tigrain rock hewin cherch, ertale, lalibela, arbaminch, ginka, karo and surma area and many more. Our company offers multiple packages to our clients to choose from and also provide private Tours, Taxis Service, City sightseeing tours, Day Trips from Addis Ababa which can be customized as per your requirements. With his excellent English and local knowledge, Lungo will organize a truly special journey through Ethiopia north and south. Travel with lungo local tour Ethiopia Driver Tours and you will experience a deep insight into Ethiopian culture and traditions. You will travel with a professional driver who can share his experience of life in Ethiopia and help you discover the wonders of the country.

Travelling with lungo local tour Ethiopia Driver Tours is fully flexible. You can design your own itinerary or use one of our suggestions. We can design a trip for you that will suit your schedule, your budget and your interests.

Lungo local tour Ethiopia CAR SERVICE WITH PRIVATE DRIVER
Welcome to Driving Guide Tours. In Ethiopia we offer a comprehensive solution for all of your tourism transportation needs in the all over Ethiopia region. we have been an industry leader in chauffeured luxury vehicle accommodations for travelers from all over Ethiopia for more than 15 years. We are the leading provider of car services and private tours in the region. Our fleet is comprised of all recent model 4×4 luxury vehicles, including, SUVs, and multi-passenger vans. When it comes to lungo local tour Ethiopia car hires with a private driver, you will not find a better option than Driving Guide Tours.

We are based out of to omo valley tribes, the largest and most vibrant city in the region. We are known for our luxury transfer service which will meet you at the airport upon your arrival with a warm smile and a helpful attitude. We know that the arrival process can be a little cumbersome at times, and as such we are always happy to help you gather your luggage and then will escort you to the car before loading your bags for you.