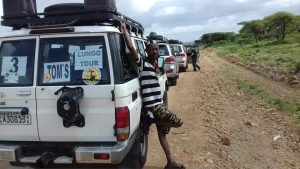 Addis Ababa in largest district of Ethiopia requires a lot of movement to visit from one place to another(especially to the southern omo valley tribes) And travel actually means "movement", so that's what we provide you, a medium to travel. Lungo local tour and travel provide you with the cars on rent with most professional drivers so that you don't have to worry about your safety.

We provide services like:
– Airport pickups
– Railway station pickups
– Car on rent for 8 hours and 1000 km
– Car for south omo valley
– Car for city tour
– Car for north Ethiopia
– car for east Ethiopia
– Car for bird watching tour

So why to choose lungo tours and travels for car rentals? Because we have transparent rate policy and we try to provide you car at very affordable rent. Also we have various cars to choose from according to your requirements. We provide hatchbacks, sedan, SUVs, MUVs in both AC and non AC variants. All of our cars are in a very good condition so to maximize our clients comfort. You can book the car on rent for 24×7, so you can go anywhere at any time. So no more car problems! You can rent any car for any purpose. This service also benefits the locals who don't own a car.

In Ethiopia to rent a self-drive is not common even though some tour company they do rent a self-drive but Several firms operate car hire services in Addis Ababa. Drivers require a valid International Driving Li¬cence, which can be obtained by exchanging your local licence at the Transport and Communica¬tions office on Asmara Road in Addis Ababa. Visitors can recover their original licences a day or so prior to departure. Vehicle owners will require the necessary permit from the Ministry of Transport and Communications. Driving is on the right.

Vehicles may be hired with or without driver. For trips outside the city it is possible to hire insured cars appropriate for the trip (a four¬wheel-drive vehicle with driver/translator is rec¬ommended).
Driving and road in Ethiopia


You may drive 50km once in two days non asphalt road or broken asphalt. If you have phobia in fast driving you can inform for your driver to drive slow. When lungo tells you the Km and time of arrival to each destination are mostly approximately

Driving time schedule
After appointment time the car and guide arrive on time but sometimes if there is some problems occur the driver or guide would be late 10 to 15 minuets. At this time you should be patient. Fuel would be filled while you are in the car. Not allowed to drive at night starting from 7 o'clock You may say I don't want to visit one village for example karo village you can ask the driver or your guide using a polite word.