Lungo local tour Ethiopia
Summary: eastern Ethiopia
Duration: 7 days 6 night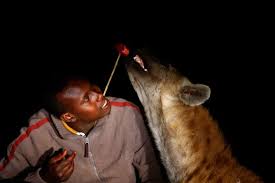 Day 1 – Arrival in Addis Ababa at Bole international airport. Met by Lungo local tour Ethiopia representative and, transfer to hotel.

Day 2 – City tour in Addis Ababa.Visit 3000m Entoto mountain with panoramic views over the capital the National and Ethnographic museum, St George, Trinity cathedral and Merkato which is the biggest open air market in Africa. Overnight, stay in the hotel

Day 3 – Addis-Awash National Park. Depart Addis and travel 200 km via Debre Zeit and Nazaret to the rift valley floor and the Awash National Park. Here the elegant Beisa Oryx graze on the savanna plains. Also Soemmering's Gazelle, Dik-Dik, Greater and Lesser Kudu, Olive and Hamadryas baboons, African warthog and Waterbuck. The park is well known for its 460 bird species of which 6 are endemic. Overnight stay in Awash Falls Lodge

Day 4 – Awash-Harar Drive across the Rift valley floor and along the spine of the beautiful Ahmar mountains to Harar. This is an early 16th century eastern Ethiopian city, was once an important trade centre and is famous for its ancient Arabic structures, great city walls, and the French poet Rimbaud's house. Harar is an Islamic centre with at least 99 mosques, and is considered to be the fourth holiest Islamic city, after Mecca, Medina and Jerusalem. Early in the evening visit the Hyena man outside the walls of the city. Overnight, stay in Guest house or Hotel.

Day 5 – Harar- Dir-Dawa. Inside the walled city of Harar together with lungo local tour Ethiopia visit the museum of the Harari National Cultural Centre which is designed as a typical Adare house. Other interesting places are on 17th century Jami mosque, Rimbaud's house which is also a museum and the birth place of Emperor Haile Selassie Ras Tafari house. Late in afternoon drive to Dire Dawa where is the mosaic of culture, the museum of of the people. Enjoy the nightlife in this hot tropical desert town. Overnight Hotel

Day 6 – Dire-Dawa to Debre-Zeit. Debre Zeit is 50 km before Addis and the route back to follows the same road as the drive to Harar. Debre Zeit is in the centre of a volcanic area with numerous extinct volcanoes. It is surrounded by five crater lakes including Lake Bishoftu, Hora, Babogaya and Kuriftu. Staying Overight at a lodge or hotel on Babogaya lake which is a tranquil experience.

Day-7-Drive back to Addis Ababa. It is a short trip together with lungo local tour Ethiopia back to Addis which can be done in the afternoon allowing time to enjoy the birds and beautiful views on the crater lake. Back in Addis, spend your the evening enjoying a traditional farewell dinner with Ethiopian cultural music. Following this transfer to the airport for the return flight or alternatively spend the night in Addis before taking another tour.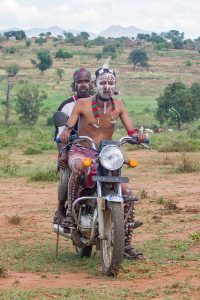 We suggest a walking tour if you are interested in social life, living conditions, problems, development projects, politics and the many an told stories of the tribal people. That would allow you time to visit with families and observe their daily- life activities. It is good way to experience real life in Ethiopia.
The above itineray is an ideal normal touristic tout. But there will be many more things to do and place to visit. We prefer not to list them all here. That way we can keep your interests and desires as the focal point for the final itinerary. Possibly, the unwritten part of our trip will be the best part of all.
Walk in step with lungo
People to meet
Views to gaze
Stories to hear
Culture to attend and life to experience
My name is lungo (afework bezabhi)
For the above tour price detail:-
Contact lungo right now
AFEWORK BEZABHI (LUNGO)
Web: – www.localtourethiopia.com
e-mail:-lungo.adiss@gmail.com
Skype:-lungo local tour Ethiopia
WATS up:-lungo local tour Ethiopia
Mable: (+251913413740
Face book, linkidin, flikir, youtube, google+Twitter:-lungo local tour Ethiopia
A380 TOUR OPERATOR AND LOCAL GUIDE
Tour Operations Head:-lungo local tour Ethiopia & Tours Services Plc. (founded by Netherlands and run by Lungo from Addis Ababa, Ethiopia)   Bole Road Kirkos Sub city, Kebele 01/18, House No 198
AFEWORK BEZABHI (LUNGO) Based on Omo valley & Addis Ababa, ETHIOPIA