Lungo Local Tour Ethiopia
Summary: northern historical attractions
Duration: 18 days 17 night
Day 1    Arrival in Addis Ababa representative of lungo local tour Ethiopia will meet you and transfer to the hotel.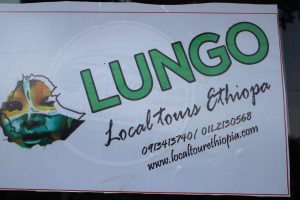 Day 2    Fly to Lalibela, famous for its remarkable 11 rock churches hand carved by King Lalibela in late 12th and early 13th  century AD. Visit the three groups of rock hewn churches. Overnight Hotel.
Day 3    Fly to Gondar and visit the 17th  & 18th  century magnificent castles. Overnight Hotel
Day 4    In the morning, drive about 180kms to Bahir Dar.  In the afternoon, drive to the city of Tis-Isat to visit the Blue Nile falls. Overnight Hotel.
Day 5    together with lungo local tour Ethiopia In the morning, make a boat trip on the biggest highland lake of Tana to visit the famous antique monasteries of  Ura Kidanemihiret, Azwa Mariam & Kibran Gabriel. Overnight Hotel or lodge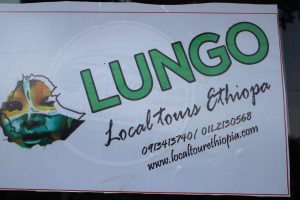 Day 6    Early in the morning, drive back to Addis Ababa. Overnight Hotel
Day 7    Morning, drive about 455kms to Arbaminch. On the way, visit the monolithic stelae site of Tiya and the 12th century rock hewn church of Adadi Mariam. Overnight Hotel
Day 8    In the morning, drive about 30kms to Guge Mountain to visit the Dorze tribe and their magnificent beehive shaped huts, false banana cultivations and weaving culture. In the afternoon, take a boat trip on Lake Chamo to see hippos, large size crocodiles and birds. Overnight Lodge
Day 9    Drive Arbaminch to Jinka. On the way visit Konso people. The Konso are famous for their agricultural terracing and village traditions. Overnight Hotel
Day 10 together  with  lungo  local tour Ethiopia Make an excursion to visit the Mursi people and villages. Mursi women insert round clay plates in their lips for beauty purpose, whereas, men practice scarification based on the number of enemies or wild animals they have killed in battle. Overnight Hotel or lodge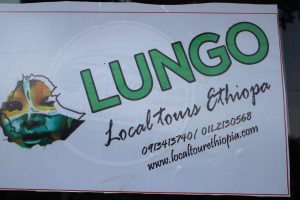 Day 11    Morning drive to Jinka and Turmi through Key Afer Dimeka. On the way, observe the Darashe, Tsemay and Hamer people, famous for their hairstyles and unique cultures and traditions as well as body ornaments. If the day is Tuesday, visit market at Dimeka. Overnight Lodge
Day 12    Morning excursion to Omorate on the banks of the Omo River to visit the Dassenech villages. If it is Monday, return to Turmi to visit the Hamer market, Karo and Dassenech people. Leisure time and get ready for next visit of the Hamer tribe, their villages and ceremonies. On this day, if possible you will observe a Hamer marriage ceremony with its unique celebrations such as the "bull-jumping". Overnight Lodge
Day 13    Morning excursion to Murelle by crossing into the Karo region to visit the village of Kortcho with its beautiful view across the Omo River. The Karo men are famous for their extravagant hairstyles and for their various ornaments and body paintings. Overnight Lodge
Day 14    Morning drive to. Yabelo through the villages of the Erbore  tribe, famous for their body decorations and heavy beads; then proceed to the city of Yabello through the admirable Borena tribal villages. Overnight Hotel
 Day15  together  with  lungo local tour Ethiopia Early in the morning, drive to one of the Borena  villages to visit the singing-well then, drive to Yergalem. Overnight lodge or hotel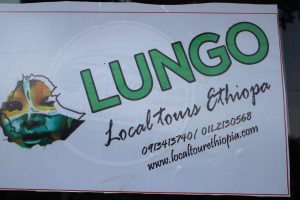 Day 16    After breakfast, drive to Langano to swim and sunbathe on Lake Langano beach. Overnight lodge
Day 17    After breakfast, drive back to the capital city Addis Ababa. Overnight hotel.
Day 18   On the last day, you will have time for shopping and relaxing before your evening transfer to the airport.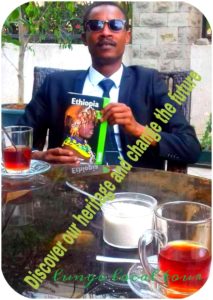 My Name is lungo for the above tour ittenerary package price quote do not hesitate to contact me
My suggestion!
The itinerary for the Omo valley is highly flexible. Local markets are held on specific days. In order to attend the colourful markets, we will have to be there on those days. But there are no specific days for ceremonies or festivals. We have contact in all of the Omo valley villages. If something is to happen in one village, we will put our planned itinerary aside and drive to another village to be a part of the event.
We suggest a walking tour if you are interested in social life, living conditions, problems, development projects, politics and the many an told stories of the tribal people. That would allow you time to visit with families and observe their daily- life activities. It is good way to experience real life in Ethiopia.
The above itineray is an ideal normal touristic tout. But there will be many more things to do and place to visit. We prefer not to list them all here. That way we can keep your interests and desires as the focal point for the final itinerary. Possibly, the unwritten part of our trip will be the best part of all.
Walk in step with lungo
People to meet
Views to gaze
Stories to hear
Culture to attend and life to experience
My name is lungo (afework bezabhi)
For the above tour price detail:-
Contact lungo right now
AFEWORK BEZABHI (LUNGO)
Web: – www.localtourethiopia.com
E-mail:-lungo.adiss@gmail.com
Skype:-lungo local tour Ethiopia
WATS up:-lungo local tour Ethiopia
Mable: (+251913413740
Face book, linkidin, flikir, youtube, google+Twitter:-lungo local tour Ethiopia
A380 TOUR OPERATOR AND LOCAL GUIDE
Tour Operations Head:-lungo local tour Ethiopia & Tours Services Plc. (founded by Netherlands and run by Lungo from Addis Ababa, Ethiopia)   Bole Road Kirkos Sub city,  Kebele 01/18, House No 198
AFEWORK BEZABHI (LUNGO) Based on Omo valley & Addis Ababa ETHIOPIA