Lungo local tour Ethiopia
Summary: northern historical attraction
Duration: 4 days 3 night
Day 1
together with the team of lungo local tour Ethiopia flight from Addis Ababa to Gondar then from Gondar (7am at the latest), driving to Sankober.  We will stop along the way to handle park fees, etc.  If
you like, we can drop you in or around Buyit Ras for a 3-4 hour hike to Sankober, which passes close to the escarpment edge.  Nearing Sankober, you will have beautiful views on both sides of the
escarpment ridge and where you will likely see the endemic Gelada baboons. In Sankober, you will be met with your supplies.  Overnight camping Sankober.

Day 2
together with lungo trek From Sankober, depart into a valley, through which the Wazla (or Koba) River runs.  (This river is often dry). Coming out of the valley you will have views of the Jinbar River
waterfalls falling into the Geech Abyss.   Continuing along, you will cross the Jinbar River and ascend into the village of Geech.  Total trekking time: 4-5 hours overnight camp

Day 3
After an early breakfast, togeyher with lungo local tour Ethiopia depart from Geech to the peak of Imet Gogo at 3926m.  Here you'll have spectacular views over the lowlands – one
of the highlights of the trip.  As you continue to Chenek, you will pass Korbete Metia, a solid rock wall which opens up exposing
beautiful views over the lowlands and the escarpment.  This is also a good place for spotting lammergeiers.  Overnight camping in Chenek.
Total trekking time: 7 – 9 hours overnight camp

Day 4
Together with lungo local tour Ethiopia From Chenek, continue east up a valley to Bwahit Peak, overlooking the camp from where you just came.  After the visit, together with lungo
return to Gondar then take a flight to Addis Ababa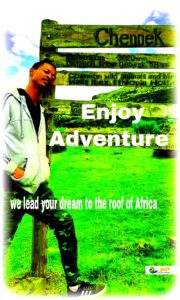 Note
My name is lungo (afework bezabhi)
For the above tour price detail:-
Contact lungo right now
AFEWORK BEZABHI (LUNGO)
Web: – www.localtourethiopia.com
e-mail:-lungo.adiss@gmail.com
Skype:-lungo local tour Ethiopia
WATS up:-lungo local tour Ethiopia
Mable: (+2519134137400
Face book, linkidin, flikir, youtube, google+Twitter:-lungo local tour Ethiopia
A380 TOUR OPERATOR AND LOCAL GUIDE
Tour Operations Head:-lungo local tour Ethiopia & Tours Services Plc.
(founded by Netherlands and run by Lungo from Addis Ababa, Ethiopia)
Bole Road Kirkos Sub city, Kebele 01/18, House No 198
AFEWORK BEZABHI (LUNGO) Based on Omo valley & Addis Ababa, ETHIOPIA