Lungo local tour Ethiopia
Summary: northern historical attraction
Duration: 16 days 15 night
DAY 1: ADDIS ABABA – BAHIRDAR
In this day you have an option either using land transportation or together with lungo local tour Ethiopia taking a short flight to Bahir Dar (the shores of Lake Tana, the source of the Blue Nile), An afternoon hike takes you to the beautiful Tis Abay Falls, also known as the Blue Nile Falls.  Overnight hotel or lodg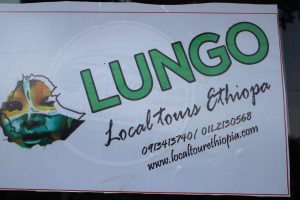 DAY 2: BAHIR DARA
full day Visit of Lake Tana. Visit a selection of island monasteries such as Ura Kidane Mehret and Narga Selassie. Once on the northern lake shores, visit the Church of Debre Sina and back to our hotel.
DAY 3: BAHIR DAR-GONDARA
short drive of three hours north of Bahirdar will take you to Gondar the capital of the Abbisinyan Kingdom during the 17 century and half a day visit the legacy of the medieval era castles and palace. Gondar has a rich history with its beautiful and strategic mountain setting, the 17th-century capital was once the crossroads of several major caravan routes. The Artistic buildings surrounding the Royal Enclosure with its medieval castles and churches are a reminder of this heritage. Overnight in Hotel
DAY 4, GONDAR- SIMIEN SANKABER   3250 MASL, 3-4 HRS
Drive from Gondar early in the morning to Debark where we will finalize the preparation for the trekking by arranging the scout, pay the necessary fees while doing this you have 1 hour to have tea and coffee before leaving to the mountain, then keep on driving to the place where called Michibiny and start the introductory walk to the first camp site Sankaber. in Sankaber we will encounter the first Galada Baboons.
DAY 5: SANKABER-GICH   3600 MASL, 5-6 HRS
Together with lungo local tour Ethiopia As we pass the Kaba valley we reach narrow ridge to a cliff where we have a spectacular view of the Abyss towards the Simien foothills and  large waterfall here the Jinbahir River plunges 500 m in to the Abyss. After trekking for 2 hours we reach Jinbahir River where we will have lunch. After lunch we walk through the fields of Barley before we arrive at the idyllic village of Gich. Here we can enjoy a traditional coffee ceremony in one of the huts and learn more about local farm life. From Gich village it is a short walk to Gich camp which is a good area to look for Lammergeyer and Thick-billed raven.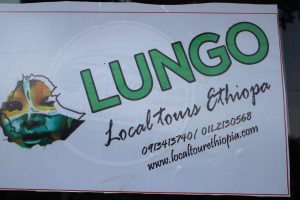 DAY 6: GICH-CHENEK 3600 MASL, 7-8 HRS
From Gich camp we will reach Imet-gogo and the volcanic landscape, where it looks like big chunks of mountains have been blown away. We climb to summit of 4070m where we will have lunch. After lunch we descend to Chennek for about 2 hours along a steep trail. From Chennek camp there are spectacular views in all directions and the best part in here is the Walia Ibex in late afternoon or early morning. Some times Walia Ibex visit the edges of the escarpment.
DAY 7: CHENNEK-SONA 3100 MASL, 6-7 Hours
on our way to Sona, we will reach one of the highest mountains peak known as Buwahit 4430masl.  In Buwahit we are not alone rather plenty of Walia Ibex (a mountain goat family). Then walk along series rocky downhill until we get 4200m for about 30 minutes and proceed down to camp through the edge side trail for another two hours until  the towering cliffs of Imet-Gogo appear again. From here it is an easy walk to Sona.
DAY 8: SONA-MEKAREBIA 2200MASL, 6-7 Hours
Walking to Mekarebia is mainly steep downhill walk for three and half hours to a river where we can have a nice swimming in a pond known as Insia. After having a pleasant stay under the river, continue walking to the camp in the late after-noon for one and half hours through observing the bushy surroundings. over night at established camp.
DAY 9: MEKAREBIA-MULIT 1800MASL, 6-7 Hours
trekking to the last camp Mulit, what is special in this we cross the other side of Insia River which is full of bird-lives and surrounded by a tributary river which a big natural swimming pool has called Derek-wonz here we will take a lunch break. Then keep on going for one and half hours a short uphill walk before reaching a small village called Awasza.
DAY 10: MULI TO ADIARKAY AND THEN DRIVE TO AXUM,
Together with the team of lungo local tour Ethiopia Drive to Axum the land of queen of Sheba's ancient kingdom from the Bible I kings 10:2, Overnight in Sabean hotel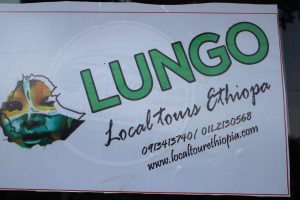 Day 11:- Axum
City Tours in Axum museum, the Stella Fields and also the grounds of the 16th-century Cathedral of St. Mary of Zion the host church of the Arc of the Covenant from The Bible Exodus 25:10-25. King Kaleb and his son tombs and the queens of Shiba swimming pool and palaces, Dingur the house of the Nobel men from 6th century etc…
DAY 12 : AXUM-GEREHALTA/HAWZEN/
On our way to Hawzen we will visit the 800 BC temple of Yiha, 45 km east of Axum, then once we arrive in Hawzen overnight will be in Geralta Lodge and prepare to Climb Abune-Yemata Guh and Mariam Korkor mountain monastery church's .
DAY 13: GEREHALTA-MEKELE
This day you visit Both Korkor Mountain and Abune Yemata Guh, then late Afternoon Drive to Mekelle.
DAY 14: MEKELE-LALIBELA
Drive to the UNESCO World Heritage Site of Lalibela, It will be nearly a full day drive, but joy full driving through remote villages enjoying the Ethiopian country side life style
DAY 15: LALIBELA
Lungo local  tour Ethiopia guide will lead you through the network of churchs' and tunnels linking each of the churches. The churches are still in use today.
In the afternoon your guide takes you to the eastern group of rock hewn churches: smaller in size, these are no less impressive, with intricate carvings and many dark tunnels to explore! Travel further afield to the Nakutelab rock-hewn church, built into the side of a hill in a natural cave. The afternoon culminates in a visit to a private home to participate in an Ethiopian coffee ceremony.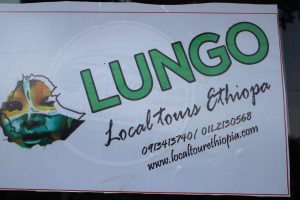 DAY 16: LALIBELA-ADDIS
finally flight back to Addis Ababa.  For a city tour, explore Merkato and do some shopping finally in the evening will be a farewell party and dinner at the Yod Abyssinia!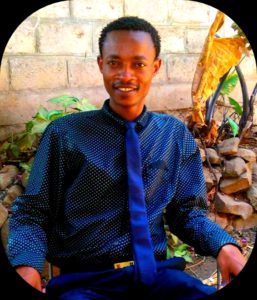 My Name is lungo for the above tour ittenerary package price quote do not hesitate to contact me.
My suggestion!
We suggest a walking tour if you are interested in social life, living conditions, problems, development projects, politics and the many an told stories of the tribal people. That would allow you time to visit with families and observe their daily- life activities. It is good way to experience real life in Ethiopia.
The above itineray is an ideal normal touristic tout. But there will be many more things to do and place to visit. We prefer not to list them all here. That way we can keep your interests and desires as the focal point for the final itinerary. Possibly, the unwritten part of our trip will be the best part of all.
Walk in step with lungo
People to meet
Views to gaze
Stories to hear
Culture to attend and life to experience
My name is lungo (afework bezabhi)
For the above tour price detail:-
Contact lungo right now
AFEWORK BEZABHI (LUNGO)
Web: – www.localtourethiopia.com
e-mail:-lungo.adiss@gmail.com
Skype:-lungo local tour Ethiopia
WATS up:-lungo local tour Ethiopia
Mable: (+251913413740
Face book, linkidin, flikir, youtube, google+Twitter:-lungo local tour Ethiopia
A380 TOUR OPERATOR AND LOCAL GUIDE
Tour Operations Head:-lungo local tour Ethiopia & Tours Services Plc. (founded by Netherlands and run by Lungo from Addis Ababa, Ethiopia)   Bole Road Kirkos Sub city, Kebele 01/18, House No 198
AFEWORK BEZABHI (LUNGO) Based on Omo valley & Addis Ababa, ETHIOPIA