Lungo local tour Ethiopia
Summary: bird watching
Duration: 11 days 10 night

Day 01.
Arrive at Bole International Airport. And lungo local tour Ethiopia Tours representative will meet you  and take you Ghion or Extreme Hotel in Addis Abba.

Day 02.
Addis Ababa means "New Flower" City Tour.
National Museum contains antiquities and Lucy the oldest hominid skeleton has both the anthropological and archaeological relics that date back to the ancestral, prehistoric, medial and modern history of Ethiopia.
The Ethnological Museum contains institute of Ethiopian studies, library and collections of different cultural heritage items reflecting the ethnic groups of Ethiopia.
Mt. Entoto and St. Mary Monastery Museum (3200 m.a.sl) have the best panoramic view of the capital, Addis Ababa. Entoto Mary church was built in 1892. Articles of historical significance donated by members of royal families, foreign diplomats and individuals are well displayed in the museum. The old wooden made palace of Emperor Menelik and architectural design as well as the inner wall paintings of St. Mary church are interesting.
The Sellasie Cathedral is the Trinity Cathedral Church in Addis Ababa, and also where the last ruler of Ethiopia, Emperor Haile-Slassie II and his wife Empress Menen are buried.
Africa's largest open-air market 'Mercato' is also worth seeing and should not to miss.
Overnight at the Ghion or Extreme Hotel

Day 03.
A traveling day to the Southern Rift Lakes of Chamo and Abaya adjacent to Nechisar National Park. We stop at the Melka Kunture archeological site and Adadimariam monolithic rock-hewn church. Detour to Tiya heritage site to admire the crudely fashioned stone monoliths, that some believe to be ancient grave marks. We stop for Guraghe, Kambata, Wolayita and Dorze peoples traditional weaving. Much important is Enset (false banana) plantation, used for Kocho (food), dominant multipurpose. In the evening enjoy the clear-blue stars of the African sky over fascinating Chamo and Abay Lake.
Overnight Paradise or Swaines Hotel at Arbaminch Town.

Day 04.
In the morning we drive across the barrier land, the so called 'BRIDGE OF GOD', which separate the Chamo and Abaya Lakes. In the park you will see the endemic Swayne's Hartebeest, Burchell's Zebras, Lesser and Greater Kudus, Grant's and Thomson's Gazelles and amongst birds; Abyssinian Ground Hornbill, Kori Bustard, Secretarybird and Lesser Kestrel. In the afternoon, boat trip to Lake Chamo to view the Crocodiles, Hippopotamus or we drive to Chencha a Dorze village to admire their cultural weaving and Bamboo and Enset-leaves made house style that can last for 80-90 years.
Overnight Paradise or Swaines Hotel at Arbaminch town.

Day 05.
Today we drive further south to the town of Jinka to visit the Konso villages, known for their traditional cluster house style, ritual sites and traditional terrace farming. Beyond Konso where the Tsemay, Benna and Ari ethnic tribes live, and are known for their local made showy decorative dressings and bunting hair style as well as dye striped bodies. Overnight Jinka Resort or Goh Hotel at Jinka town.

Day 06.
We drive further south to visit the Mursi Village in Mago Park, and may spot wild games such as Gerenuk, Oribi, Kudu, Hartebeest, Water-buck and many bird species (180 species have been recorded in this Park so far).
Overnight Jinka Resort or Goh Hotel at Jinka town.

Day 07.
Today we drive through the fascinating uninterrupted lifestyle of Bena and Hamer communities. The Keyafer, Dimeka and Turmi villages are at the heart of their homeland.
Overnight Evangadi Lodge at Turmi Campsite.

Day 08.
Today we will drive through isolated Erbore and Tsemy villages along the Weyto River valley between the Chain of Buskan Mountains to our destination the town of Konso/Karat town.
Overnight Edget Hotel at Karat Town.

Day 09.
After breakfast we drive east to Yabello enjoying the colorful northern Kenyan style dressing of Borena women. Yabelo is an important junction town in the middle of red sandstone landscape with many termite mounds, acacia tree thickets, housing several spectacular birds species, notably the charismatic Stresemann's Bush-crow, White-tailed Swallow, Yellow-necked Francolin, Vulturine Guineafowl and Red-napped Bush-Shrike then drive to yergalem o/n aregash lodge.

Day 10.
Today we drive to the town of addis ababa enjoying the breathtaking landscape of organic coffee plantation along the highway. Many stops for Oromo, Gedio and Sidama countryside people's traditional lifestyle. On arrival, the gorgeous Black and White Colobus Monkey and Vervet Monkeys welcoming you at the hotel of Wabeshebele grounds.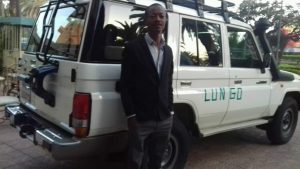 Overnight addis ababa
My name is lungo (afework bezabhi)
For the above tour price detail:-
Contact lungo right now
AFEWORK BEZABHI (LUNGO)
Web: – www.localtourethiopia.com
e-mail:-lungo.adiss@gmail.com
Skype:-lungo local tour Ethiopia
WATS up:-lungo local tour Ethiopia
Mable: (+251913413740
Face book, linkidin, flikir, youtube, google+Twitter:-lungo local tour Ethiopia
A380 TOUR OPERATOR AND LOCAL GUIDE
Tour Operations Head:-lungo local tour Ethiopia & Tours Services Plc. (founded by Netherlands and run by Lungo from Addis Ababa, Ethiopia)   Bole Road Kirkos Sub city, Kebele 01/18, House No 198
AFEWORK BEZABHI (LUNGO) Based on Omo valley & Addis Ababa, ETHIOPIA